GIVEN that Poland is overwhelmingly Catholic, and thus fanatically homophobic, it must have come as a shock to many when, in 2011, atheist Robert Biedroń , was elected to the country's Parliament, becoming the first openly gay official.
The staunchly pro-EU politician made history again in 2014, after becoming the mayor of Slupsk, a town in Poland.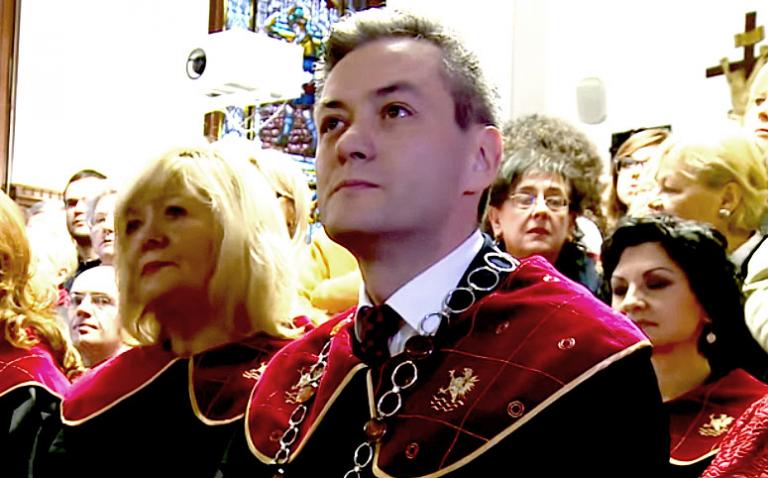 Now Biedroń, an LGBT activist, above, has the Catholic Church in his sights, having just announced plans on Sunday to establish a new political party – Wiosna – to diminish the Church's influence in his country by placing tighter restrictions on it.
In launching Wiosna, Biedroń intends opposing the conservative Law and Justice party which supports the Catholic Church.
During a press conference, he made it clear that he wants to bring an end to the practice of pitching the Polish people against one another. He wants the atmosphere of the country to change, by introducing the concept of dialogue and mutual respect among the residents.
With Wiosna, Biedroń wants to put pressure on the Catholic Church, by eliminating the tax breaks they receive. He wants to bring an end to religious lessons schools are compelled to teach. At the same time, he plans on allowing abortion to take place prior to 12 weeks gestation.
Not surprisingly his announcement gave rise to considerable dismay.
Critics believe that by starting the new party, he will draw liberal supporters away from Law and Justice. Although current polls show that Biedroń doesn't have the same popularity as other candidates, his focus on being a part of the European Union, along with addressing social issues in the country, may be enough to get the older voters to his side.
And by showcasing the progressive agenda of his party, he could find support among the younger voters who want significant changes in Poland.
Ninety-six percent pf Poles identify themselves as Roman Catholics.