AS today – February 2 – marks the birth in 1859 of sociologist and physician, Havelock Ellis – I thought I'd draw readers to something he wrote early in the 20th century in Impressions and Comments:
Had there been a Lunatic Asylum in the suburbs of Jerusalem, Jesus Christ would infallibly have been shut up in it at the outset of his public career. That interview with Satan on a pinnacle of the Temple would alone have damned him, and everything that happened after could have confirmed the diagnosis. The whole religious complexion of the modern world is due to the absence from Jerusalem of a Lunatic Asylum.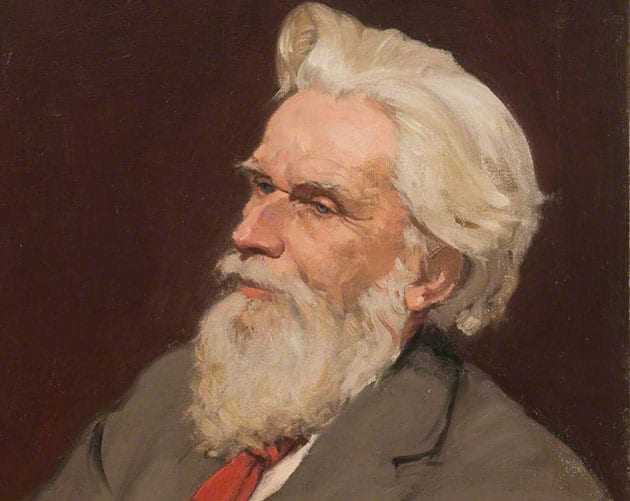 Ellis was an extremely progressive guy, and way ahead of his time. For example, in his 1897 book Sexual Inversion he wrote that same-sex desires were just a natural expression of the sexual instinct: he proposed that homosexuality was a common biological manifestation in human beings and animals alike.
He also used examples from both anthropological and historical studies to show that homosexuality was present across a wide range of different cultures.
Sexual Inversion's radical proposition rested on the broader implications of the book: if sexual inversion was neither a sin nor a sickness, it followed that the difference between heterosexuality and homosexuality was simply in the choice of object of desire.
The book's argument that homosexuality should be treated as a natural phenomenon, subject to no religious or legal constraints, meant that Sexual Inversion was pitted against the morality of its time. It fostered sexual tolerance, proposing that individuals had a right to follow their sexual inclinations and desires.
His landmark 6-volume Studies in the Psychology of Sex, was published between 1897-1910. The forward-thinking sexologist's views – considered so controversial a bookseller was arrested for selling one of his books – are largely accepted today.
No doubt if Ellis were alive today (he died in 1939) he would be in the vanguard of those challenging homophobia, and railing tooth and nail against the privileges handed on a plate to religious bodies.