Cows' tongues, pepper and fruit formed part of a witchcraft plan used by a woman in the UK to avoid prosecution for mutilating her daughter.
The strategy didn't work, and the woman – who cannot be named for legal reasons – last week became the first person the in Britain to be convicted of the crime of female genital mutilation (FGM).
Prosecutor Caroline Carberry QC  said at the defendent's Old Bailey trial that police found at her home two cow tongues "bound in wire with nails and a small blunt knife" embedded in them.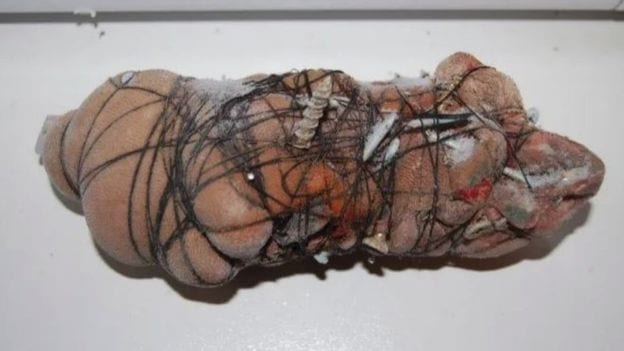 Forty limes and other fruit were found with pieces of paper with names written on them stuffed inside, including those of police officers and a social worker involved in the investigation. Carberry said:
These people were to 'shut up' and 'freeze their mouths'. There was a jar with a picture of a social worker in pepper found hidden behind the toilet in the bathroom.
The 37-year-old mother – a Ugandan living in east London – wept in the dock as she was convicted  Her 43-year-old partner was acquitted by the jury.
Prosecutors said the mother "coached" her daughter:
To lie to the police so she wouldn't get caught.
The defendants denied FGM and an alternative charge of failing to protect a girl from risk of genital mutilation.
Mrs Justice Whipple warned of a "lengthy" jail term as she remanded the woman into custody to be sentenced on March 8.
During the trial, the woman claimed her daughter, then aged three, "fell on metal and it's ripped her private parts" after she had climbed to get a biscuit in August 2017.
Medics alerted police to the girl's injuries after they treated her at Whipps Cross Hospital, in Leytonstone.
Jurors were told that the child:
Lost a significant amount of blood as a result of the injuries they had delivered and inflicted on her.
This was only only the fourth FGM prosecution brought to court in the UK. The previous cases led to acquittals.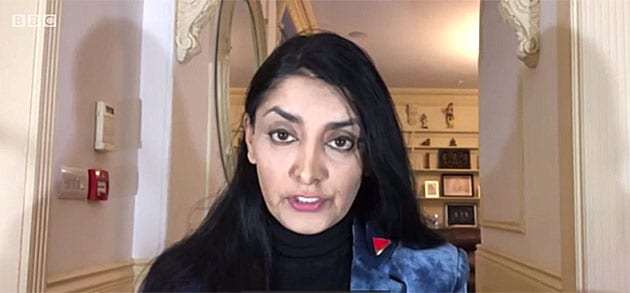 Anti-FGM campaigner Aneeta Prem, above, from Freedom Charity, said convictions were hard to secure because cuttings were:
Hidden in secrecy. People are scared to come forward, professionals are scared to come forward to report this. The fact that we have a conviction today is a really historic moment.
Home Secretary Sajid Javid said FGM was:
A medieval practice. We will not tolerate FGM and not rest until perpetrators of this horrific crime are brought to justice.
Lynette Woodrow, from the Crown Prosecution Service (CPS), said the "sickening" offence had been committed against a victim:
With no power to resist or fight back. We can only imagine how much pain this vulnerable young girl suffered and how terrified she was. Her mother then coached her to lie to the police so she wouldn't get caught, but this ultimately failed.
Woodrow said FGM victims were often affected physically and emotionally for "their entire life".