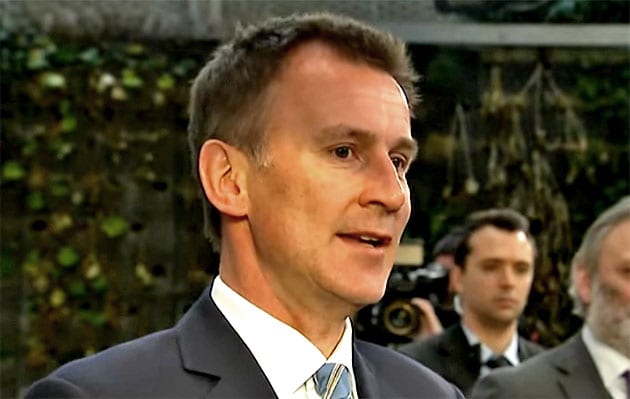 LAST December British Foreign Secretary Jeremy Hunt, above, announced an independent review that would examine the persecution of believers in 'key countries' across the Middle East, Africa and Asia, and make recommendations for a 'cohesive and comprehensive policy response'.
But Humanists UK insists the the scope of the review must be broadened to include non-believers.
In an open letter, the organisation joined Humanists International in suggesting an alternative; the launch of separate reviews into the treatment of other groups, such as the non-religious.
It said:
The UK has one of the highest proportions of non-religious people in the world and our culture is a cradle of the modern humanist tradition.

If our Government does not commit to standing with the non-religious globally, as much as with all other victims of persecution, who will?
While arguing that persecution against Christians "must end", humanist groups said the Government must not take a "narrow" approach when advocating for freedom of religion or belief.
The letter note continued:
It is correct to say that our country in recent years has a growing reputation as a principled advocate for the human right of religion or belief globally.

If we want to keep that reputation, however, it is vital that the Government should not narrow the scope of that work.

Also persecuted are humanists and other non-religious people; 30 countries have some form of the most serious or brutal persecution against the non-religious up to and including the death penalty.

A further 56 have serious social or legal discrimination, such as forcing the non-religious to comply with 'family law' as controlled by religion, or mandatory religious instruction in schools with families unable to opt-out.