ALL Jonathon Brennan wanted when he went into Beulah Print and Design, a Christian-run outfit in Drogheda, Ireland, were some invitations for his upcoming same-sex union with his partner John Kierans.
What he got instead was a bunch of Christian baloney about the owners' disapproval of homosexuality.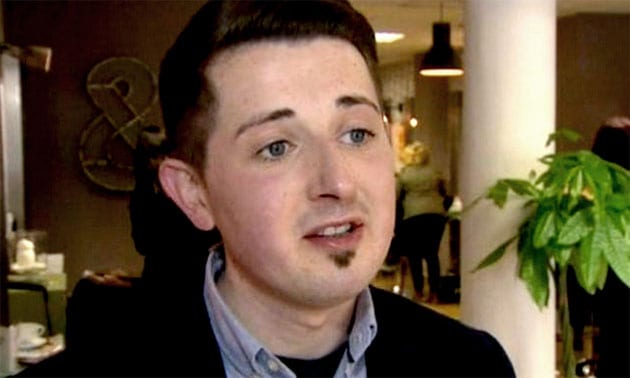 Brennan, above, told Ireland's Workplace Relations Commission (WRC) that the co-owner of Beulah told him that they could not print the invitations as he and his business partner were Bible-believing Christians who disapproved of homosexuality and did not support gay marriage.
All this happened back in 2015, but the case culminated last week when, in a landmark ruling, the company was ordered to pay Brennan €2,500.
Adjudication Officer, Orla Jones ordered the Drogheda company cough up the cash for violating Section 3 of the Equal Status Act.
Brennan told the WRC hearing that he was "shocked and embarrassed" when Beulah refused to print the invitations as he had done business with the company for four years prior to March 2015 for his hairdressing salon and had never had a problem with them.
When Brennan lodged his discrimination claim on April 29 2015 the co-owner of Beulah explained that they had refused to do other forms of printing in the past where they had objected to its content due to their religious beliefs.
Beulah told the WRC that the refusal of this service was not due to Brennan's sexual orientation as they had previously provided printing services to him for his hairdressing business in the past. It was the subject matter they objected to.
The company also said that in the past it had refused to print posters for a male stripper event at a pub and would also refuse to print anything pornographic as those requests were contrary to their religious beliefs.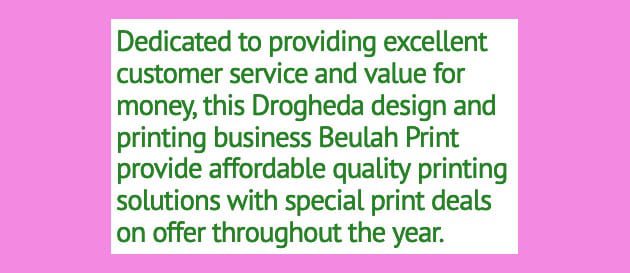 Beulah stated that it has many gay customers and would never refuse service to someone due to their sexual orientation.
In her findings, Jones stated that Beulah confirmed to the hearing that its wedding invitation service is available to heterosexual couples and thus it is clear that Mr Brennan could have availed of that service if he had been a heterosexual male.
She said that it was clear that whatever Beulah's reasons for refusing to provide Mr Brennan with the wedding invitation service Brennan could have accessed that service but for the fact that he was a gay man.
I am thus satisfied that in refusing to provide the service to the complainant the respondent did discriminate against the complainant on the ground of his sexual orientation.
Beulah is having none of it, and is now playing the persecution card. Naturally. In a statement it said:
We simply acted in accordance with the light of our own consciences as followers of Christ.

We are not against people who choose to practice homosexuality, but as Bible believing Christians, we cannot in good conscience go along with printing invitations for same sex unions.

For us, designing and printing invitations to such events would be the lending of our approval and even the promotion of the content and is therefore something we could never do.
The statement went on:
The WRC ruling tends to force conformity with regard to personal moral choices which many people hold in good faith. We have only recently passed laws to allow same sex marriage in this country and a sizeable minority voted against – are we now to require all of those citizens to go against their consciences and bend to the will of the majority?

If the State dictates what a person may or may not believe and demands conformity in matters of personal moral choices we are travelling the road of intolerance towards totalitarianism.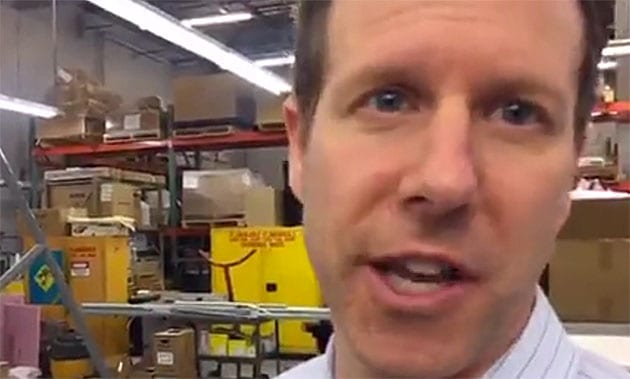 Last month we reported that owner of a print shop in Chicago – Brad Scull, above – may face an investigation by the Illinois Department of Human Rights for refusing to produce a brochure for the city's LGBT Community Fund.
The proprietor of the Yorke Printe Shoppe said:
I'm a Christian, I believe in Scripture, and my faith is really important to me. I have nothing against any of those people. I have an issue when stuff gets into the promotion of the lifestyle.