IN a landmark case, a charity providing accommodation exclusively for Charedi Jews in Stamford Hill, London, has won a legal battle against a non-Jewish family who claimed its 'Jews only' criteria was discriminatory.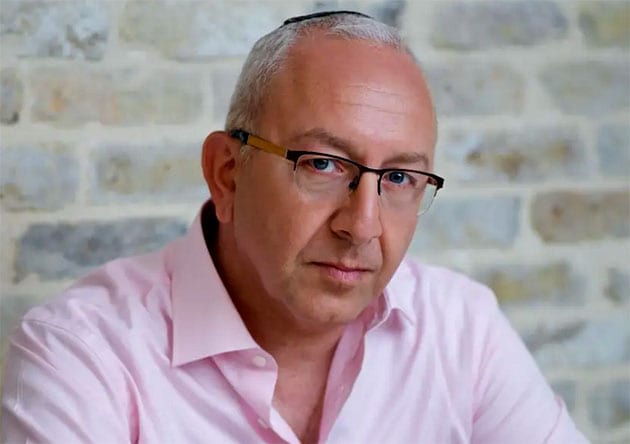 Elliot Lister, above, of the law firm Asserson, who represented the Agudas Israel Housing Association, said:
This is a landmark case in many respects, but for the Orthodox Jewish Community and AIHA in particular, it is profoundly important.

The court found that what AIHA does and how it allocates properties is a proper response to the needs of the Orthodox Jewish Community. This is not about self-ghettoisation and AIHA does not look to exclude others. That suggestion is frankly offensive.

The court recognised that AIHA was set up for a purpose and accepted that that purpose was to alleviate the special housing needs of the Orthodox Jewish Community which are compounded by overt and increasing anti-Semitism.
The Orthodox community in Stamford Hill is reportedly the largest in Europe, and has a particular need for larger properties, as they have more children than average, and need to live close to kosher shops, synagogues and Jewish schools.
However, solicitor Rebekah Carrier, from Hopkin Murray Beskine, who represented the family who launched the legal challenge described the result as "shocking".
She said the case was launched after the family saw a discriminatory advertisement on a website Hackney Council uses for social housing needs. The ad said that only members of the Orthodox Jewish Community would be considered for a newly-built block of flats.
Carrier said:
This was very shocking because it meant that my clients, whose need for safe and appropriate housing was so overwhelming that Hackney Council had given them the highest possible priority for a new home, would be overlooked for this property and others like them in favour of Orthodox Jewish applicants.

This is direct discrimination in the allocation of a very scarce resource, public housing. There can be no doubt at all that there are high levels of poverty, overcrowding and housing need in the Orthodox Jewish community, in the same way that other communities across Hackney are desperately in need of affordable safe housing.

The law requires Hackney to have a set of rules which decide who gets social housing. Hackney has carefully crafted scheme for deciding who gets housing, and it is based on an assessment of need.

This case concerned the question of whether or not it is lawful for housing to be allocated on the basis of religion, not need.

The Claimants are very disappointed by the judgment, and we think the Court made a number of errors in the way it approached the case. We intend to appeal against this judgment.
The ruling comes after a Divisional Court hearing in October, with Lord Justice Lindblom and Sir Kenneth Parker determining that AIHA's arrangements were:
Justified as proportionate.
The judges ruled:
The disadvantages and needs of the Orthodox Jewish community are many and compelling. They are also in many instances very closely related to the matter of housing accommodation.

We recognise the needs of other applicants for social housing, but in the particular market conditions … AIHA's arrangements are proportionate in addressing the needs and disadvantages of the Orthodox Jewish community.
Chief Executive of the housing association, Ita Cymerman-Symons, welcomed the ruling, and slammed the legal challenge as:
A political stunt.

Our lawyers said we had a clear case, because of two things – we are a charity, and the community has such particular needs that it is proportionate that we use the development for our needs.

Luckily we were successful, because it means that we can continue our work and continue to fulfil our mission statement.

I never gave a moment's thought to the idea of us losing, because that would have been awful, it would have been unbearable.

I don't understand why they would want to live in this project – there are Hasidic men, with their sidelocks and beards, speaking in a language which they wouldn't understand. Why would you want to enter such a different culture?