ACCUSATIONS of sexism and filthly conditions have been levelled at two UK Islamic schools, one in Birmingham, and the other in Mapperly, Nottinghamshire.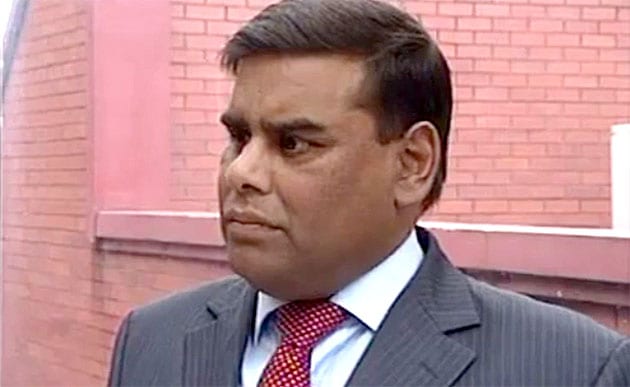 Birmingham's Al-Hijrah school was heavily criticised by local Labour MP Khalid Mahmood, above, for not allowing female pupils to eat their lunch until boys have finished theirs, despite having been warned this this was illegal.
The school received a letter from education watchdog Ofsted last October stating that it was operating an "unlawful discriminatory policy" among secondary students. It was been told in strong terms that its continued practice of segregating older boys and girls on faith grounds is against the law, and was ordered to stop the practice by the Court of Appeal in 2017.
Mahmood said he was "astonished" during a segment on talkRADIO's breakfast show on Friday.
They're supposed to be providing a good, sound education for young people, not restrict their horizons.
Young women should "not be oppressed", Mahmood added, before suggesting the school was taking children "backwards".
TalkRADIO presenter Julia Hartley-Brewer said:
If they were segregating and they were saying all the black children have to wait until the white children have eaten, that would be dealt with three minutes after it happened. That would be going to court, people would be prosecuted, people would be out of their jobs. Why are we so slow to act when it involves girls? Is it because we give a free pass to religion?
Mahmood replied:
I think we do, and this is a big issue. There are far too many of these schools given licenses to operate and I think we have to get much more stringent about looking at the curriculums they provide and the way that they do it.
Luke Tryl, Director of CorporateStrategy at Ofsted, told MPs the school was still enforcing "very strict gender segregation" which is:
Denying the girls to have their lunch until the boys have had theirs. The Court of Appeal rightly said that schools needed a transition period where they were segregating and yet still we have not just Al-Hijrah but we have countless other schools, mixed schools which are segregating on the basis of sex.

Similarly other schools who have refused to teach about sexual orientation issues.
Meanwhile, an independent Islamic college for girls in Mapperley has been criticised by Ofsted inspectors, who said:
The curriculum does not prepare pupils well enough for the opportunities and challenges of British society.
Inspectors visited Jamia Al-Hudaa Residential College, for girls aged 11 to 19, in December and said there had been:
A steep decline in the school's effectiveness.
They gave the college an overall rating of "inadequate", saying in their report:
The school's safeguarding arrangements are not effective. There are numerous failings in the school's systems to safeguard pupils and promote their health, safety and well-being.

Pupils are not taught how to keep themselves safe in a range of situations. They do not know enough about the risks they may face in life.

The curriculum does not prepare pupils well enough for the opportunities and challenges of British society.

There are too few opportunities for pupils to mix with other pupils, contribute to the local community, or to leave the school site.
The inspectors also raised hygiene concerns.
Toilets were found to be dirty, with no soap, hot water, paper towels or sanitary bins. In some, mould and damp were present, ceiling tiles were loose and wall tiles peeling away.
According to their report, some pupils said they did not like using some of the toilets because they were "dirty".
They said that the sanitary bins are often full and sometimes overflowing.
The school's principal Raza Ul Haq said work had taken place to "refresh staff training" and:
The school resolved some of the major issues and concerns whilst the inspection was ongoing.
It was reported in October 2017 that almost four in five private faith schools were rated as inadequate or required improvement by Ofsted two years earlier.
H/T Barriejohn (Birmingham report) and Gill Kerry.