LAST December Catholic priest Father Edwin C Dwyer boasted that he was attracting more young people to Our Lady of Peace parish in Bay City by reintroducing traditional Catholic sacramentals such as incense and bells.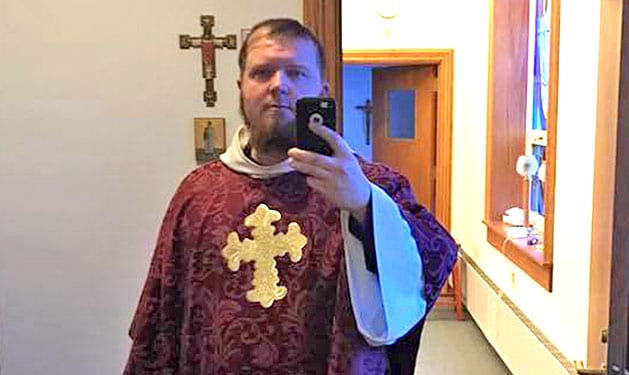 Dyer, 36, said at the time:
Believe it or not, tradition works. So-called 'old ways' are quite popular among younger Catholics. Smells, bells, classic hymns, chant, prolonged silence, and, hold on for this one, LATIN are all largely embraced by the younger generations of the Church. Thus, we are going to make Sunday beautiful at Our Lady of Peace.
But then it all went horribly wrong.
Some older members of the congregation – whom one would have thought would welcome a return to "the old ways" with open arms – did just the opposite.
And such was the acrimony that developed that Dwyer has now been removed from his post as chaplain at Saginaw Valley State University by Bishop Walter Hurley, 81, the apostolic administrator of Saginaw – and a man described as "a cretin" and "a predator protector" in a report published last year by Church Militant.
Church Militant quoted investigative reporter Jay McNally, who worked for the Detroit archdiocese in the 1990s, as saying:
If you ever wondered how and why the Catholic Church kept known pedophile priests in action even after victims complained that these priests sodomized them dozens of times annually for years, let me introduce you to Bishop Walter Hurley, one of the most disgusting men I had the misfortune of ever meeting.
After SVSU students protested over their chaplain's January 31 removal, Hurley announced that Dwyer would be leaving his role as parish administrator, too.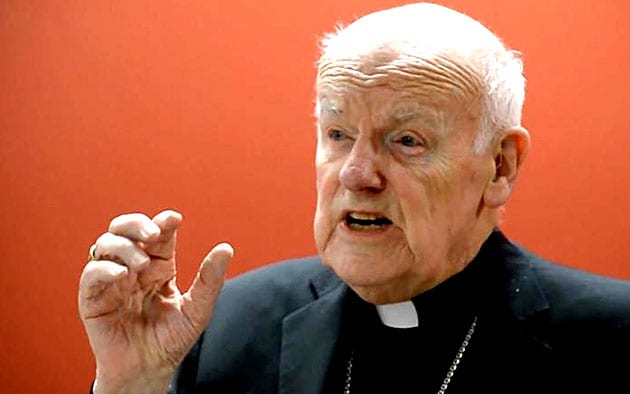 In a letter to the congregation of Our Lady of Peace, dated February 1, Bishop Hurley, above, stated that "issues" were dividing the "parish community."
For some time now I have been aware of a number of issues, particularly with the Liturgy, that have divided the parish community at Our Lady of Peace Parish, Bay City. This is a serious concern in that our worship should draw us together, rather than divide. It is important that we seek ways to unite the parish in our common mission of being evangelizing disciples and grow in our relationship with Christ, each in our own way.

On January 28 and again on January 29 I met with Father Dwyer to discuss divisions within Our Lady of Peace. This meeting was preceded by earlier meetings with our Diocesan staff, including Father Bill Rutkowski, Vicar General and Father Peter Gaspeny, the Regional Vicar.
The bishop said that he then told Dwyer to "step away from the parish for a brief period" and Dwyer "declined" the request.
Reflecting on the mess the diocese now finds itself in, the bishop said that he had decided to remove the young pastor.
I have withdrawn his present assignment as Parochial Administrator, effective February 8, 2019. The Diocese will have responsibility for his salary, benefits and housing as he awaits a new assignment.
Hurley, according to LifeSiteNews, is now being:
Inundated with correspondence from Catholics incensed at the unjust treatment of a priest guilty of nothing more than wishing to make Sunday worship–and Catholicism–more attractive to young people. Not new to controversy, Hurley has been accused of protecting clerical sexual abusers in the Archdiocese of Detroit before being appointed as Bishop of Grand Rapids.
A request for comment to the Diocese of Saginaw by LifeSiteNews was not returned.
Not altogether surprising, given that his Dyer's removal was ordered by a bishop who would rather punish a priest for doing his best for his parish than take action against child molesters.