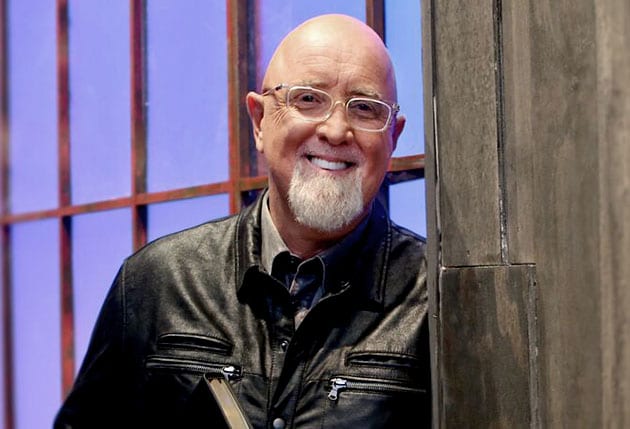 HARVEST Bible Chapel, a megachurch in Illinois which is in debt to the tune of $42-m, last week dismissed its founder and senior pastor James MacDonald, above, for 'engaging in conduct … contrary and harmful to the best interests of the church.'
MacDonald's woes were compounded when America's largest chain of Christian bookstores, LifeWay Christian Resources, decided to stop selling his books and removed all 58 of his items from its website.
LifeWay, the publishing arm of the Southern Baptist Convention (SBC), will also no longer print the books MacDonald released over the past three years through LifeWay Press and B&H Books.
So, what exactly led to MacDonald's ousting after 30 years in the pulpit?
Last Tuesday, Chicago radio host Erich "Mancow" Muller aired clips of a recording of purported remarks by MacDonald, in which he allegedly insulted critics, including Christianity Today magazine, which reported on irregular goings-on at Harvest, including abusive behavior towards subordinates, and extensive financial mismanagement.
Muller, who says he attended Harvest for years and once considered the church's pastor a friend, has become one of MacDonald's most vocal critics.
Several of the comments in the audio clips were aimed at the staff of Christianity Today, the evangelical flagship publication based in the Chicago suburbs. They include vulgar references to Ed Stetzer, a contributing editor to the publication and head of the Billy Graham Center at Wheaton College; editor-in-chief Mark Galli; and CEO Harold Smith.
MacDonald said of Christianity Today:
CT is Anglican, pseudo-dignity, high church, symphony-adoring, pipe organ-protecting, musty, mild smell of urine, blue-haired Methodist-loving, mainline-dying, women preacher-championing, emerging church-adoring, almost good with all gays and closet Palestine-promoting Christianity, so of course they attacked me.
Harvest elders said:
Following a lengthy season of review, reflection, and prayerful discussion, the Elders of Harvest Bible Chapel had determined that Pastor MacDonald should be removed from his role of Senior Pastor. That timeline accelerated, when on Tuesday morning highly inappropriate recorded comments made by Pastor MacDonald were given to media and reported.

This decision was made with heavy hearts and much time spent in earnest prayer, followed by input from various trusted outside advisors.
Harvest numbers 13,000 attendees across seven locations, and the church began affiliating with the Southern Baptist Convention in 2015. In addition to leading Harvest, MacDonald acquired a massive evangelical following through his books, Bible studies, and Walk in the Word radio program, with more than a million fans on Facebook.
In announcing MacDonald's termination, Harvest elders stated they are:
Committed to fulfilling our fiduciary duty as the leadership of this congregation, knowing that at times the outcome may be misunderstood or emotionally painful. … We sincerely thank you for your prayers, your support, and your patience as we work together to restore a trust in leadership, a humility to surrender to biblical authority, and a firm resolve to move forward as a church family.