REMEMBER the Silver Ring Thing? It was basically a hugely damaging Christian programme created in the 1990s to get young people to suppress their sexual impulses until they got married. Gay youngsters were, of course, excluded.
I thought this foul fad had collapsed after research revealed that all those participating seemed to share a sense of general ignorance and naiveté about sex and relationships, as well as a deep discomfort with natural sexual urges – and one researcher noted a "heartbreaking increase in self-loathing" among among those caught up in the cult.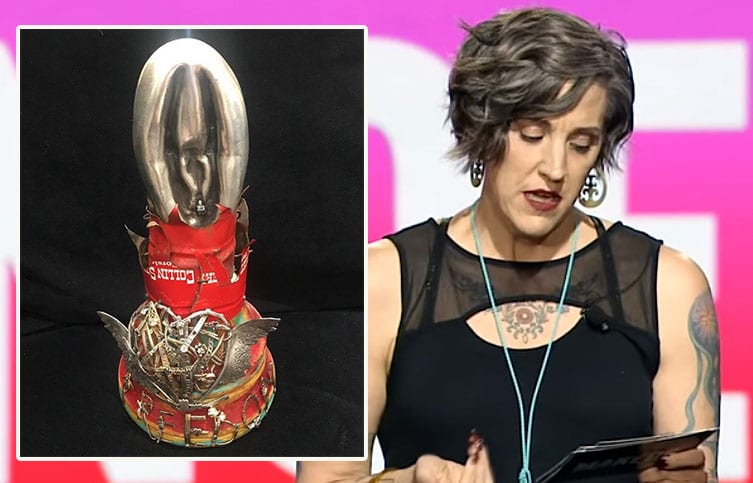 Well, the Silver Ring Thing hasn't gone away. I discovered this after reading that, months after liberal Lutheran pastor Nadia Bolz-Weber, above, issued a call for Christian feminists to send her their old "purity" rings, the rings were used to create a sculpture of a vulva emerging from a throne of flames.
Her vulva sculpture project ― part of a promotion for Shameless, Bolz-Weber's recently published book about sex and Christianity ― sought to prove that symbols of a harmful and patriarchal theology can be reclaimed.
The report prompted me to check whether the Silver Ring Thing, with its creepy "purity balls" is still is still going – and regrettably it is.
According to its website, it was spawned in 1995 by Denny and Amy Pattyn:
As a response to the escalating numbers of teen pregnancies in Yuma, Arizona, and was moved to Pittsburgh, PA in 2000. Since that time, SRT has hosted more than 1,200 events in 9 countries, reaching nearly 700,000 total attendees. Of this number, more than 250,000 students have received rings as a symbol of their commitment to walk with God in purity and in Truth.

Our desire is to see a generation of students set free from the bondage of sexual brokenness in today's culture and experience healing and wholeness through the message of the Gospel. To date, nearly 130,000 students have received Jesus Christ as their Lord and Savior through SRT events worldwide!!
Last year Bust Magazine carried an article entitled Whatever Happened To Those Girls Who Signed 'Purity Pledges'? Hint: It's Not Good. In a lengthy examination of the trend, Hilary Oliver revealed a trail of misery and failed marriages that came in the wake of this particular "purity" movement.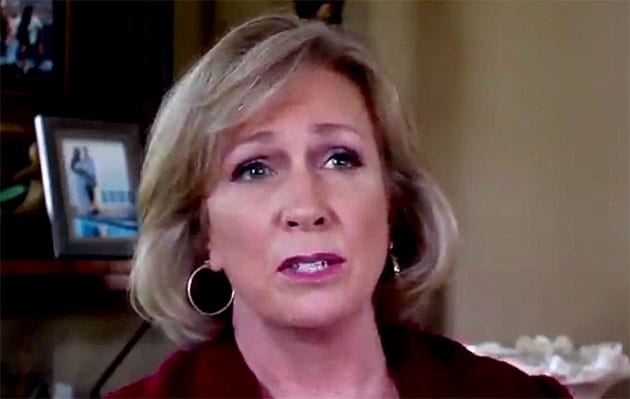 Her article referred to research done by Dr Tina Schermer Sellers, above, a clinical sex therapist, family therapist, and associate professor at Seattle Pacific University. In the early 2000s, Sellers – author of Sex, God & the Conservative Church: Erasing Shame from Sexual Intimacy – began noticing an alarming trend. She suddenly saw a sharp rise in students describing feelings of humiliation and disgust toward their bodies and sexual identities.
Digging deeper, she found that many of her students had been involved in youth groups that taught them not only to abstain from sex before marriage, but also that they should not feel any sexual desire at all.
They learned that if you feel [desire], you're compromising your relationship with God or with your future partner.
She heard story after story of teenagers circled up in youth group meetings.
They would pass around a slice of pizza, and tell everyone to take one bite out of it, explaining that if you give your heart away while you're growing up, it's like giving pieces of yourself away. The piece of pizza would go around the circle, and all that would be left was the crust – and this is what you'd give your future partner.
Sellers was also quoted as saying:
Many of these women don't know their bodies, because they don't go anywhere near their vulva or vagina – they never touch themselves, or if they do, they feel horrible about it.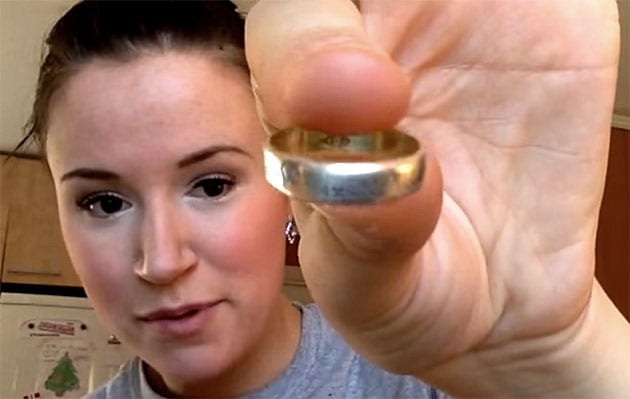 Also in quoted in Oliver's article was Becky H, from Fort Worth, Texas, who said:
I went through years of self-hatred and doubt, not only because same-gender attraction was sinful, but sex in general was basically sinful unless it was in heterosexual marriage.
Oliver pointed out that:
The side effects of this movement aren't purely psychological or sexual. Women raised in purity culture are also at greater risk for entering into abusive relationships or other dangerous situations.
And she quoted former Christian fundamentalist Mandy Nicole, a yoga instructor who lives in the Pacific Northwest, as saying:
When women are not taught anything about sex – that it should be pleasurable for them, that their partners should listen to them and care about their needs, that they are allowed to say no, that they should never be coerced, guilted, or forced into having sex – women go into the sexual phase of their lives completely unprepared.

It leaves them very vulnerable to being used, manipulated, and abused.
Growing up in an Independent Fundamental Baptist church, Mandy received a purity ring from her father when she was around nine years old.