MAAJID Nawaz, a British anti-extremist campaigner who was recently the victim of a vicious racist attack, used his weekend slot on London's LBC Radio to castigate the UK's Labour Party for formally adopting a definition of Islamophobia.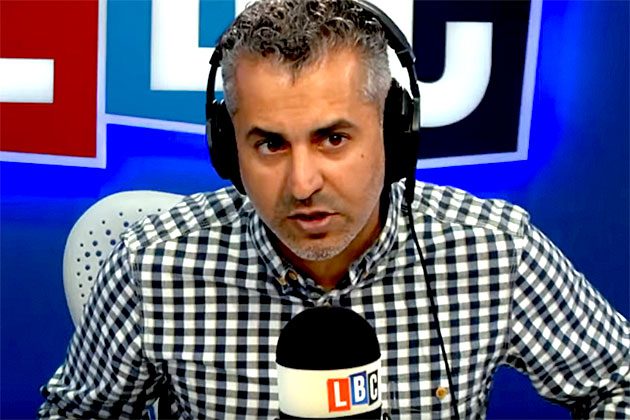 On Saturday, after engaging in a heated debate with an hysterical Muslim who strongly defended barbaric punishments meted out to women under sharia law, Nawaz, above, turned his attention to the Labour Party's adoption of the definition, which reads:
Islamophobia is rooted in racism and is a type of racism that targets expressions of Muslimness or perceived Muslimness.
Nawaz insisted that the word"Islamophobia" wrongly conflates scrutiny of Islam with hatred of all Muslims, and that the definition serves only to shield Islam from valid criticism. A couple of days later, the former Islamist who founded the Quilliam organisation, enlarged on his argument in an op-ed for Jewish News, writing:
The terms 'Anti-Muslim hate' or 'Muslimphobia' are more precise, and do the job nicely to address a very real and rising problem. This is why the word 'Islamophobia' is too blunt. It fails, in principle, to distinguish between hating Muslims and criticising Islamic doctrine.

Unlike other words that have drifted from their original meaning, away from polite liberal circles and among the most vulnerable of minorities within our minority communities, it is still used regularly and interchangeably to mean either or both.

Islamists know this. They deployed this ambiguity in the wake of the Charlie Hebdo massacre. And they continue to do so after New Zealand. They seek nothing but an opportunity to reintroduce a blasphemy taboo through the backdoor. In allowing them this, we betray ex-Muslims, liberal Muslim reformers and those from minority sects.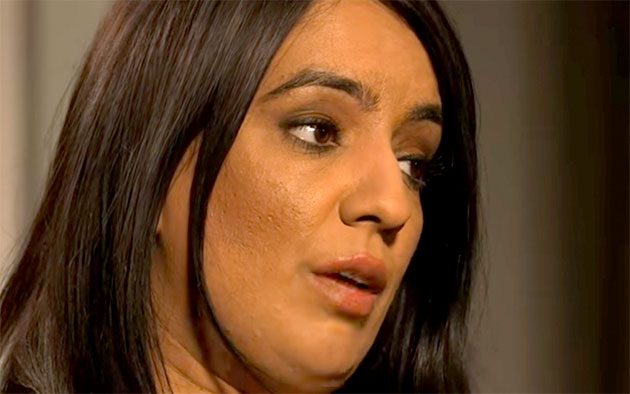 Last week,
the Guardian
reported that more than 750 British Muslim organisations, 80 academics and 50 MPs have backed the definition. Naz Shah, above, the Labour MP for Bradford West and a shadow Minister for Women and Equalities
who got herself suspended from the Labour Party in 2016 for making anti-Israel comments
, said all political parties should adopt the definition because:
Islamophobia has been rising in our society and across the world, and support for the far right and their extremist white supremacist views is growing.
Nawaz pointed out that the definition was backed by a "pro-Islamist" organisation called MEND (Muslim Development and Engagement), and that:
A one-time founding director of MEND is Azad Ali, a man who actually lost a libel case against a newspaper that labelled him an extremist.
Of the "Islamophobia" definition, Nawaz wrote that it:
Unhelpfully borrows from definitions of anti-semitism. Though Islam and Judaism share much, Jews are more than a religion, they are also a national group, with a national homeland. Muslims – taken as a whole – are not.

So it is ill-fitting for Labour and our mayor [Sadiq Khan] to have accepted the definition that Islamophobia is '… a type of racism that targets expressions of Muslimness or perceived Muslimness …


The vagueness of this definition begs the question: is it now 'Islamophobic' to criticise the misogynistic face veil as an expression of someone's 'Muslimness'? It would indeed be an anti-Muslim hate crime to target such a person, but to criticise the practice itself surely cannot be.
Nawaz concluded:
Politically lazy, intellectually dishonest and morally opportunistic Labour Party policy adoptions such as this ignore human dignity, and enforce only blasphemy taboos.