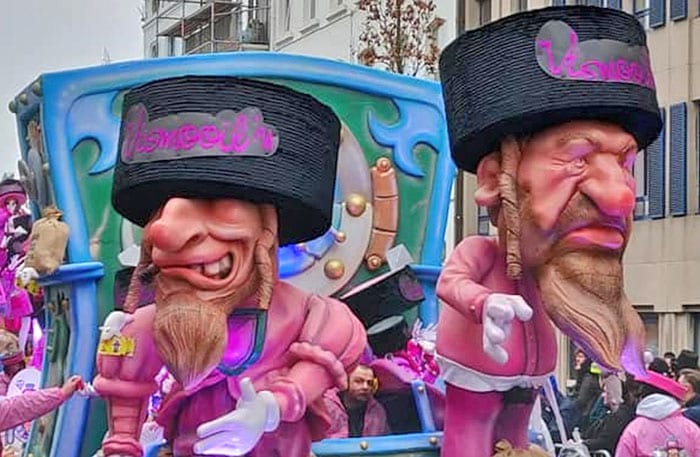 AALST is a small city northwest of Brussels with a big problem. It's become the focus of international condemnation over a float, pictured above, which has been described as a 'manifestation of hate'.
The float, according to this New York Times report, appeared recently when Aalst held its annual carnival, and it was immediately condemned by Jewish group and a Unesco official.
Ernesto Ottone Ramírez, a Deputy Director at Unesco in Paris, said in an interview on Friday:
Unesco will ask that a discussion on this particular case will take place.
In an earlier statement he said:
The satirical spirit of the Aalst carnival and freedom of expression cannot serve as a screen for such manifestations of hatred.
The Carnival parade is the main event of the year, where everyone and everything is mercilessly mocked, and drunkenness and absence of political correctness are part of the mix. The Aalst event – one of Europe's largest – is regarded by Unesco as a "cultural heritage" event.
But many believe that the float in the parade last Sunday went way too far by portraying two giant figures of Orthodox Jews, with side curls and grotesquely large noses, sitting on bags of money. A white rat, too, was a feature of the float.
Another group paraded in the white hoods and robes of the Ku Klux Klan.
Said Daniel Schwammenthal, Director of the Brussels-based office of the American Jewish Committee:
It's shocking beyond belief that within living memory of the Holocaust a Carnival parade in Europe would peddle such vile anti-Semitism
The condemnation has stung the mayor and residents of Aalst, who defended the displays as all in fun and typical of the carnival's vulgar fare.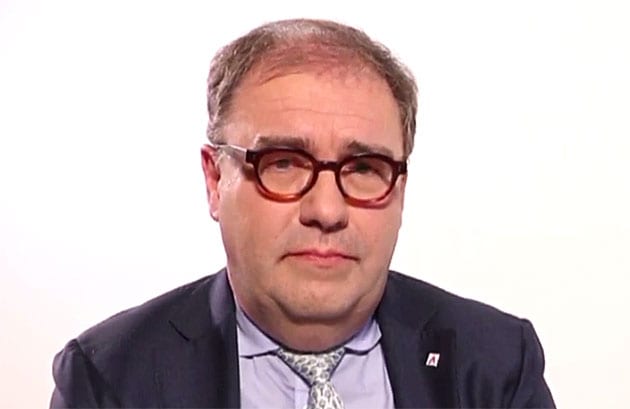 Mayor Christoph D'Haese, above, said:
There are absolutely no bad intentions that lay at the basis, and I say this with the greatest respect for the Jewish community. The images are limited in time and space, and that's important.
He adding that he would never allow such displays on any other occasion.
This was not an anti-Semitic deed before or after the parade; it was within the parade.
In 2013, Unesco condemned a display by a group that dressed up as Nazi officers, carrying what were made to look like cans of the gas used in concentration camps, and parading alongside a float evoking the trains that carried Jews to their deaths. The group said it was making fun of the mayor of Aalst, a Flemish nationalist.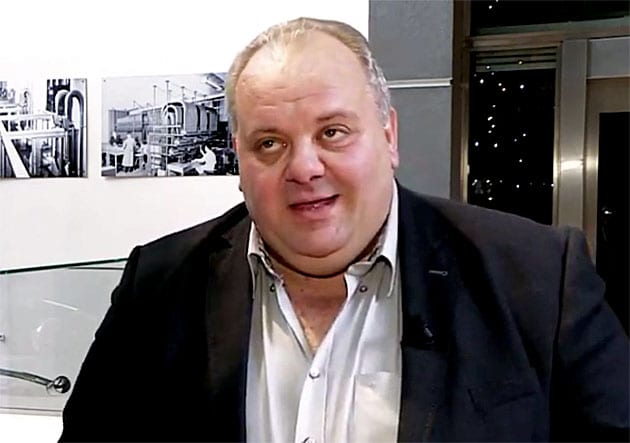 Guy D'haeseleer, above, a far-right city councilor in the nearby town of Ninove attended the Aalst parade and said he thought the displays were:
Funny, playful and well done. The anger of the Jewish community is completely absurd. I think it's squeamish of those people that they feel targeted again. This is much ado about nothing, I think they totally blew this up and hereby undermine the particularity of Carnival. This is taking political correctness too far.
Europe's religious and civic leaders said that, especially in the European context, such a defence is unacceptable. Carnival depictions of Jews have often been more than just innocent merrymaking, they said.
Said Moshe Kantor, President of the European Jewish Congress.:
The sight of anti-Semitic caricatures surrounded by money is indistinguishable from imagery used by the Nazis and is grossly offensive in a country where 25,000 Jews were murdered in the Holocaust.
Bert Kruismans, an Aalst comedian and historian, insisted:
This was not an orchestrated anti-Semitic propaganda campaign. It was born out of thoughtlessness and an ill-advised attempt to recuperate an age-old caricature that bares latent anti-Semitism within it for the purpose of humor. And nobody thought it was witty, by the way.