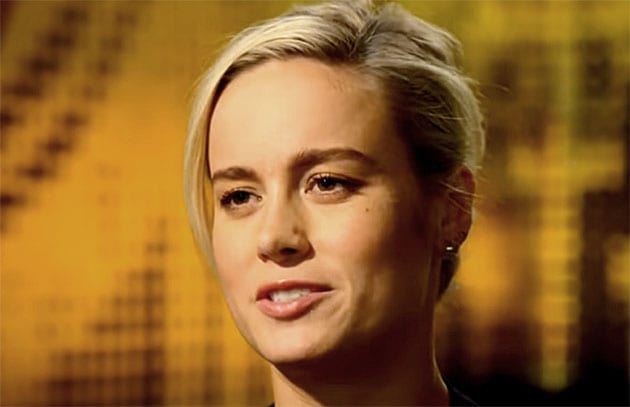 RAILING against a new blockbuster – Captain Marvel, played by Brie Larson, above –  Greg Morse, a staff writer for the Desiring God website, warns that this 'feminist' movie sends out the dangerous message that women can be equal to men.
As I consider Disney's new depiction of femininity in Captain Marvel, I cannot help but mourn. How far we've come since the days when we sought to protect and cherish our women.

The great drumroll of the previous Avenger movies led to this: a woman protecting men and saving the world. The mightiest of all the Avengers … is the armed princess turned feminist queen, who comes down from the tower to do what Prince Charming could not.

Am I nitpicking? It is a movie after all. I wish it were. Instead of engaging the movie's ideology as mere fiction, a fun escape to another world, we have allowed it to bear deadly fruit on earth. Along with Disney, we abandon the traditional princess vibe, and seek to empower little girls everywhere to be strong like men. Cinderella trades her glass slipper for combat boots; Belle, her books for a bazooka. Does the insanity bother us anymore?
Morse goes on to argue that the movies advocates despatching "our real daughters, mothers, and sisters" into war, and that:
We ought to lament that feminist lust cannot be appeased, even with blood. It takes its daughters and now, calling men's bluff, advocates for sending its mothers into the flames.

Unquestionably, men ought support women's desires to be affirmed, respected, and honored. But indeed, few actions display our resolve to honor our women more than excluding them from the carnage of the battlefield. Where can we more clearly display our ultimate resolve to love our women as queens than to step into hell on earth as sacrificial pawns in their defense? Generation after generation has mobilized its men to be devoured — that its women might not be.
Yet the feminist agenda does not condone this exclusion. It will not be patronized by any messages of "you can't", "you won't", or "you shouldn't". Even when we say, "You can't go into the lion's den for us"; "You won't risk a brutal death to protect us"; "You shouldn't expose yourself to the bullets bearing our name" — even then, the deprivation still causes offense. But our God, our nature, our love must firmly say, You are too precious, my mother, my daughter, my beloved. It is my glory to die that you may live.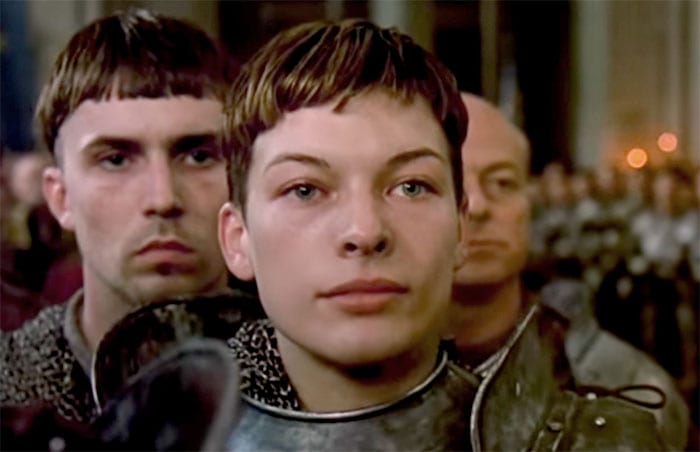 Joan of Arc, Greg? Boadicea, Queen of the British Iceni tribe, a Celtic tribe who led an uprising against the occupying forces of the Roman Empire? Lozen, an Apache warrior woman? The fearsome Amazons who smoked pot, got tattooed and are believed to have invented trousers? I could go on but you can read of these and others here and here.
Meanwhile the movie has run into difficulties of a different sort in China where audiences have expressed the view that Brie Larson isn't attractive enough to be a superhero. One person said on social media:
I'm not judging a person by their looks but the main character in a superhero movie shouldn't be a 'dah ma'.
That's a derogatory Chinese term for a middle-aged housewife.