CARDINAL Philippe Barbarin, above, has been given a six-month suspended sentence for his role in covering up the sexual abuse of minors.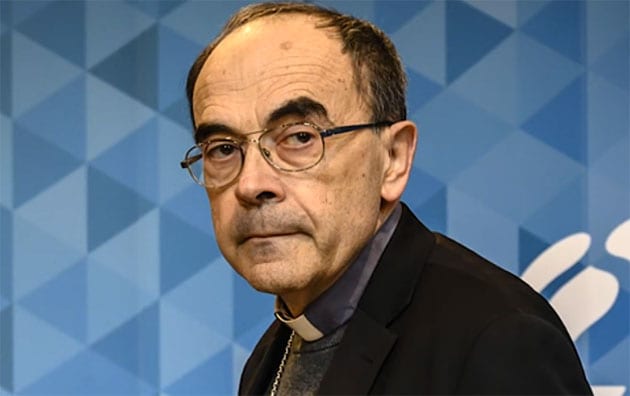 Barbarin, above, France's most senior Roman Catholic cleric, was found guilty this week of failing to report allegations of assaults by a priest in the 1980s and 1990s.
Barbarin, who held the position of Archbishop of Lyon, was not present for the verdict. During the trial, he told the court:
I cannot see what I am guilty of. I never tried to hide, let alone cover up these horrible facts.
The charges relate to alleged abuses committed by priest Bernard Preynat, who is now 73 and who ran a boy-scout group in the Lyon area for many years. Dozens of men say he sexually assaulted them as children.
Preynat lawyer's has said his client has admitted the allegations, but that the statute of limitations has expired. French officials argue that some of the offences can still be prosecuted and a criminal case has been opened against the priest.
Barbarin told the trial he had known of "rumours" abour Preynat as far back as 2010. But he said he became aware of the alleged abuse after a conversation with one of the victims in 2014.
He informed the Vatican about the allegations, and removed Mr Preynat from his position a year later – but never informed police.
He denied the cover-up charges. His lawyers now say he will appeal against the verdict.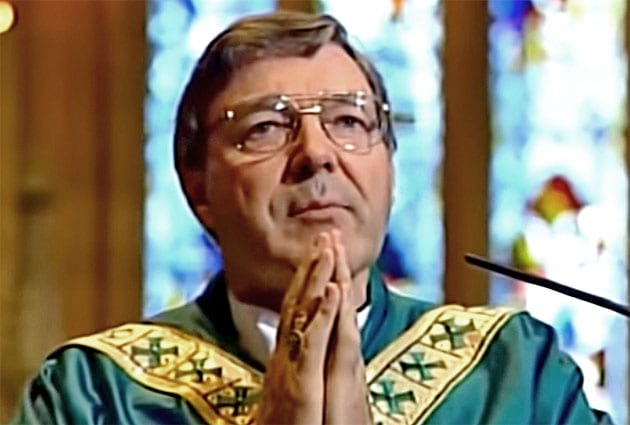 Meanwhile it's reported here that Australian Cardinal George Pell, above, the highest-ranked Catholic clergyman to be found guilty of child sexual abuse, has had his appeal process fast-tracked.
This means that he might spend only three more months behind bars before it is heard.
The Victorian Supreme Court has set June 5 and 6 for an appeal to be heard and any subsequent appeal hearing at which three justices of the Australian state's highest court will preside.
Lawyers who spoke who Catholic News Service on the condition of anonymity said the appeal date was unusually soon given most appeal hearings are set a year or more in advance.
They also noted it was unusual for an appeal date to be set before a sentence has been handed down.
Pell is in jail in Melbourne awaiting his March 13 sentencing after being found guilty in December of five historic sex offenses against two choirboys, including oral rape.
Pell's incarceration stands in stark contrast to the luxurious life he led as the man chosen by Pope Francis to put the Vatican's finances in order. Back in 2015 it was revealed that, as Secretariat for the Economy, he had racked up $500,000 in expenditures in just six months.
Some of the expenses seemed legitimate, but one was $2,800 paid to a tailor for fancy robes. He also spent about $6,650 on kitchen-sink fittings, paid an assistant a $21,600-a-month salary and chose to fly business class.
While Pope Francis is known to live modestly, Cardinal Pell was spending $5,100-a-month on rent for an office and apartment, including $87,000 on new furniture.
News of Pell's appeal date coincides with a report that man who alleges he was sexually molested by Pell as a boy in the 1970s today (Thursday) sued the disgraced cardinal in an Australian court.
The 50-year-old alleges in the filing lodged in the Victoria state Supreme Court that he was a victim of physical and sexual abuse while in the care of St. Joseph's Boys Home in Pell's hometown of Ballarat between 1974 and 1978.
The suit names Pell, the trustees of the Sisters of Nazareth, the Catholic Archdiocese of Melbourne and Victoria state.
Because the man alleges he is a victim of sexual abuse, state law prevents him from being identified in the media.
He alleged Pell sexually abused him three or four times in a swimming pool at the church-run children's home.
H/T BarrieJohn (Barbarin report)