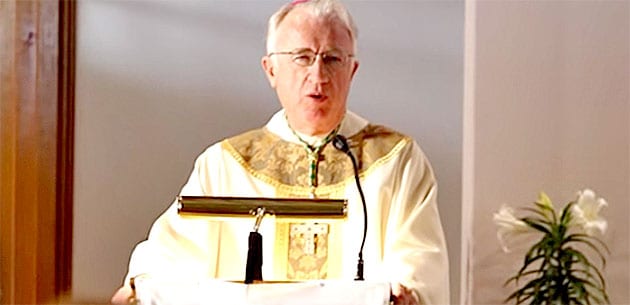 THE Wheeling-Charleston diocese in West Virginia and its former bishop Michael J Bransfield, above, have been hit with a lawsuit that alleges violations of the state's consumer protection laws.
Launched yesterday (Tuesday) by West Virginia Attorney General Patrick Morrisey the suit accuses the diocese of fraudulently advertising safe environments for children while at the same time choosing 'to cover up and conceal arguably criminal behavior of child sexual abuse'.
Some legal experts said the move by Morrisey is precedent-setting, both in terms of targeting an entire diocese rather than individual priests, and by using consumer law that could unlock the church's files through legal discovery. The lawsuit accuses the diocese of advertising safe environments for children while at the same time choosing:
To cover up and conceal arguably criminal behavior of child sexual abuse.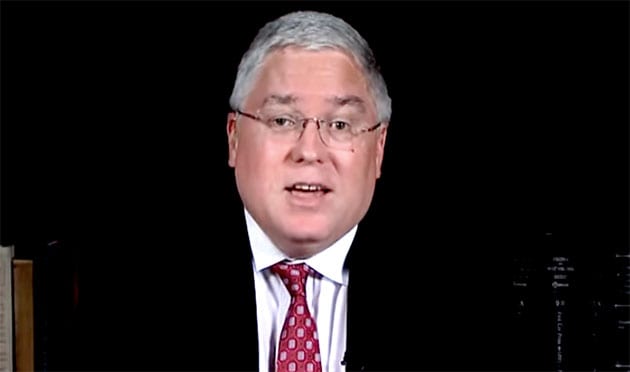 Morrisey, above, used the consumer fraud strategy because, as with Attorneys General in other states, he is not empowered to launch a criminal grand jury investigation.
The lawsuit alleges that, in recruiting staff for Catholic schools and camps, the diocese and Bransfield:
Knowingly employed pedophiles and failed to conduct adequate background checks.
Said Marci Hamilton, a law scholar and head of Child USA, a non-profit organisation focused on child abuse:
This is the most that we've seen so far in terms of prosecution … This is the first time we've seen a comprehensive claim against a whole diocese and a bishop.
Charles E Zech, of the Center for the Study of Church Management at Villanova University, called the lawsuit "the logical next step" after last summer's release of an explosive grand jury report in Pennsylvania describing abuse and cover-ups across the state in past decades.
The consumer fraud is just to get the foot in the door. And then you can open up all kinds of avenues, once you've established that. The diocese is unwilling to provide it, this is the only way to do it.
The Wheeling-Charleston Diocese, which covers the entire state, issued a statement Tuesday which said it:
Strongly and unconditionally rejects the Complaint's assertion that the Diocese is not wholly committed to the protection of children.
One church official who spoke on the condition of anonymity so as not to appear to be defending past behavior, called the action a "publicity stunt," noting that policies have changed significantly in recent decades.
Reacting to the lawsuit, Pennsylvania Attorney General Josh Shapiro said:
I'm pleased to see Attorney General Morrisey taking such an innovative approach to protecting children in West Virginia.
The West Virginia news comes a week after Baltimore Archbishop William Lori – whom the Pope appointed last fall to investigate allegations including that Bransfield had sexually harassed adults – barred Bransfield from any priestly duties.
Lori said on March 11 that his preliminary investigation, which involved five lay experts, was being forwarded to the Vatican for a final judgment.
That inquiry was looking into allegations of sexual harassment of adults and financial improprieties.
Morrisey said the US church's investigation into Bransfield was sent to the Vatican without the state being allowed to review any files. By filing this lawsuit, he said, he wants the church to become more transparent.
There's still a culture of secrecy. The church needs to come clean.
Morrisey also wants the diocese to have abuse allegations reviewed by third parties, not just a diocese lawyer. And, he said, he wants background checks done by independent services.
We have reason to believe the systems in place are still inadequate.
The lawsuit's first count alleges the church failed to deliver the advertised service of "providing a safe learning environment" and the second count claims the church failed to "warn of dangerous services," by employing priests the diocese knew had been credibly accused of abuse and
Intentionally failed to warn the purchasers of educational and recreational services.
The church claims to have the eighth largest school system in West Virginia by number of schools, with six high schools and 19 elementary schools.
The alleged pattern of failures by the diocese dates to as early as 1965, the lawsuit states, when the church hired a priest from Philadelphia it knew had been credibly accused of sexually abusing a child.
That priest, Victor Frobas, "was moved frequently" due to allegations of sexually abusing children, and in 1972 became director of Camp Tygart, now known as Camp Bosco before he was removed and sent to a home in Massachusetts for treatment of paedophilia.
But he returned to West Virginia in 1976 and served as the chaplain at Wheeling Central Catholic High School, then took another leave after more allegations of abuse. He wound up in St Louis, where he was convicted in 1987 of inappropriate conduct with minors and sentenced to five years in prison. Frobas died in 1993.
In another case, the complaint alleges that the diocese hired a lay teacher to work at a high school in Weirton, West Virginia, in 2011 but didn't do a background check on him. Two years later, the diocese found that the man, Ronald Cooper, was a convicted rapist in Washington state. He was fired, but the diocese didn't disclose that it had "employed a person convicted of sexual abuse of a child," the lawsuit states.
Another priest admitted on his employment application to having been accused of child sexual abuse decades earlier, yet the civil complaint alleges the diocese passed on the opportunity to thoroughly vet the priest and adequately check his background. Instead, the diocese and two bishops employed the priest for approximately four years at a parish that operates an elementary school.