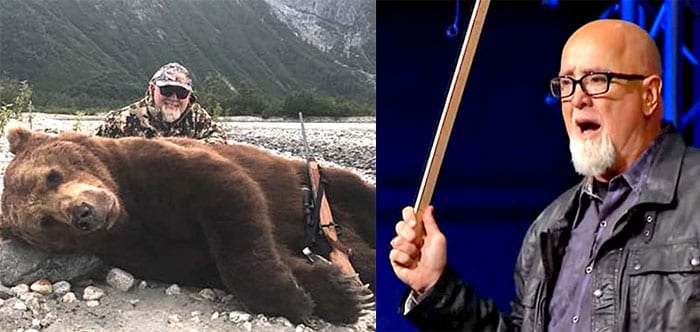 Chicago's troubled Harvest Bible Chapel, which financed the lavish spending of its former senior pastor James MacDonald – an utterly contemptible creep who spent some of the money on shooting animals in the wild – now wants followers to cough up more cash to help it out of a financial hole.
Earlier this month Harvest leaders reported the resignation of its entire elder board and a "significant strain" on church finances. Tithes and offerings were down 40 percent.
The megachurch's new team said:
We know trust is earned over time, and we are working diligently to take actions and to communicate in ways that begin restoring trust. We also face the reality of our expenses and declined giving. If you call Harvest your church home, if this is where God is calling you to be, yet you have stopped giving your tithes, we are asking you to seek the Lord about restarting your giving.

This rebuilding of trust, unity, and health as a Christ-honoring church is hard. We cannot do it alone. We need your prayers and your willingness to embrace this new journey together.
They were responding to the church's latest blow,
the indefinite suspension this week of its accreditation by the Evangelical Council for Financial Accountability (ECFA).
ECFA President Dan Busby said:
During the indefinite suspension, the church may not represent that they are an ECFA member or display ECFA's membership seal. Harvest used to display ECFA's seal prominently on its online giving page.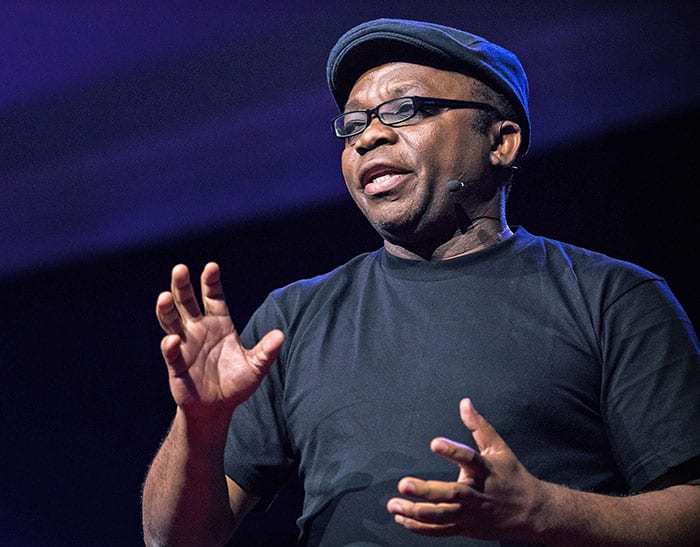 Coincidentally, prominent Nigerian humanist and human rights campaigner Leo Igwe, above, today addressed the issue of the "commercialisation of religion" in an excellent op-ed entitled "How can we determine what qualifies people as bogus pastors when so many mainstream religious beliefs are bogus to begin with?"