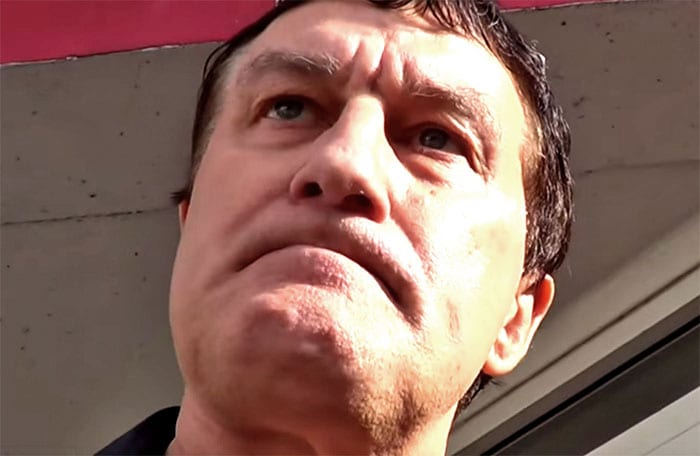 WHEN I read today that the National Secular Society (NSS) wants organisations that exist solely to promote religion stripped of their charitable status, I was instantly reminded of threats I received from a Cambridgeshire evangelist, Paul Shinners, above, who runs an outfit called Passion for Souls, a registered charity.
Shinners threatened to sue me for defamation after I revealed that, in December 2013, he had travelled to Uganda to speak at a religious rally in support of a bill that proposed the death penalty or life imprisonment for homosexuality. It became known as the "Kill the Gays Bill", but mercifully it was never passed.
The lying reptile, in an interview with his local paper, vehemently denied speaking in favour of the bill, but went very quiet after video footage was unearthed by fellow blogger Daniel Law showing him doing just that. But by this time my report had gone viral, and protests were held outside his Christian bookshop and Café, Cornerstones in St Neots, which was forced to close for several days.
In threatening legal action against me, Daniel Law and San Francisco-based blogger Melanie Nathan, Shinners said:
It's absolutely unbelievable. These people have not even heard what I said. I will have to take legal advice – it's pure defamation. All the people who know me know that I am not homophobic – I accept everyone for who they are, irrespective of race or sexuality.
Law then set up a petition to have Passion for Souls stripped of its charitable status, but nothing no action was ever taken.
According to the Charity Commission, which was slammed for being "not for for purpose" in 2014, Passion for Souls exists for the:
Visitation and encouragement of the Churches in Africa, Ireland and the United Kingdom. Setting up a Christian Book/Coffee Shop, incorporating a Meeting and Healing Room, via its subsidiary company, Cornerstone (St Neots) Ltd.
The NSS claims that more than 12,000 organisations in the UK should lose their charitable status because they exist solely to promote religion – and among them are many outfits like Passion for Souls which spread hatred and intolerance.
The NSS said faith-based groups must have to demonstrate an "undeniable" benefit to the public – such as alleviating poverty, advancing human rights or protecting the environment.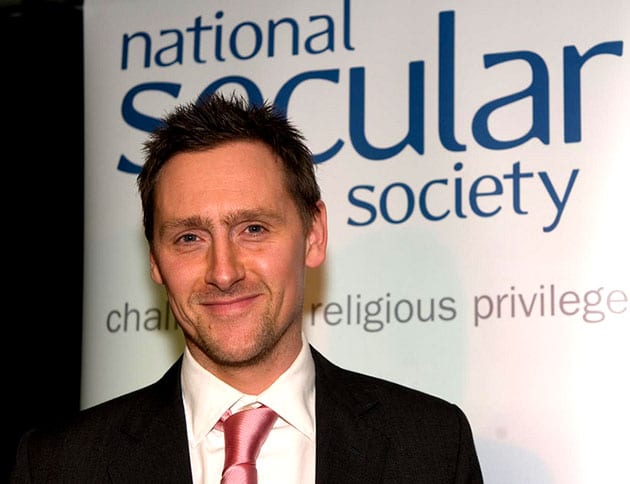 Its Chief Executive Stephen Evans, above, said:
Under our proposed reforms, organisations that serve no charitable purpose aside from advancing a religion would no longer be able to be charities, meaning that they would have to pay tax like any other non-charitable organisation.

This change is overdue and in the public interest. It would help to restore public confidence in the charity system, restore money to the public purse, relieve the burden on charity regulators and give religious organisations greater independence from the state.

Advancing religion is not an unqualified good. In some cases it has no public benefit and in others it is actively harmful. Religious organisations that wish to be registered as charities should be required to demonstrate that they serve a genuine public benefit under another charitable heading, for example because they alleviate poverty.
The promotion of religion is among 13 charitable purposes set out in the Charities Act (2011). Charities benefit from tax relief and some grant-awarding bodies only give money to recognised charities.
In new report called "For the Public Benefit?", the NSS also claims 25 per cent of UK charities with an annual income in excess of £10-m have no objective other than religious activities.
Evans added:
The rise of religious fundamentalism has demonstrated how religion can exacerbate tension, division, segregation and conflict in Britain. As such, there is a clear need now to consider whether the advancement of religion should be regarded as an inherent public good, deserving of the status of a charitable purpose.
The NSS claims some religious charities promote "harmful practises" such as so-called gay conversion therapy, infant circumcision and non-stun animal slaughter.