Parkfield Community School in Birmingham has reportedly lost around 80 percent of its pupils because Muslim parents don't want their kids to be exposed to gay relationships.
Trouble began, as we earlier reported, with the introduction of a "No Outsiders" programme run alongside sex and relationship education (SRE) lessons.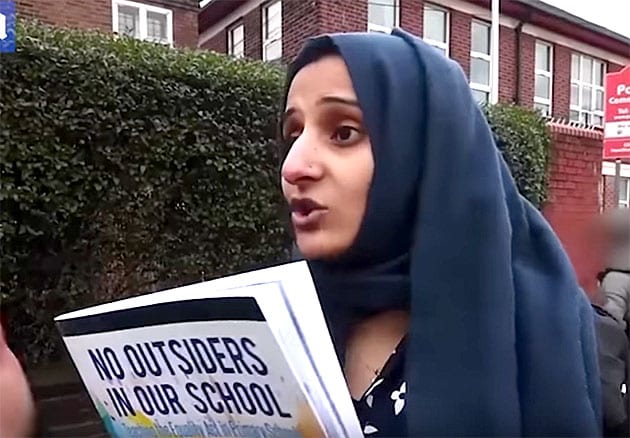 Designed to promote inclusiveness, the programme was branded as "gay lifestyle indoctrination" by the ringleader of the protesting parents, Fatima Shah above.
Something called the Alum Rock Community Forum revealed that the children have been pulled from classes over the school's:
Undermining of parental rights and aggressively promoting homosexuality.
The No Outsiders programme was started by the school's highly acclaimed assistant head teacher Andrew Moffat, who happens to be gay.
One angry father Abdul Ma, 46, said:
This is a brainwash. We bring our children here so they can later work as a solicitor or a teacher, not to be taught about being gay or a lesbian.
Razina Mahmood, 40 added:
This is nothing but indoctrination of our children. You are using our children as an experiment.
Amanda Spielman, Chief Inspector of Ofsted, previously explained how it is vital children know about:
Families that have two mummies or two daddies.
The Ofsted head has condemned the dozens of parents who have been picketing outside Parkfield Community School in Saltley in recent weeks against the No Outsiders programme.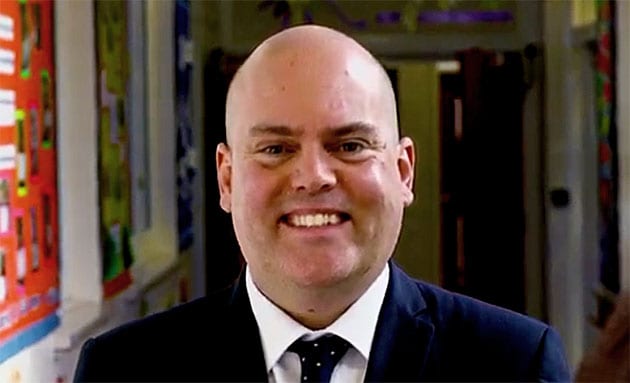 Moffat, above, previously said he felt threatened by actions outside of the school gates.
Spielman, in light of angry protests said of the programme:
It's about making sure that children who do happen to realise that they themselves may not fit a conventional pattern know that they're not bad, they're not ill.

And, at the end of the day, it's something that the vast majority of faith schools, even those which clearly teach that homosexuality is not right in their faith, still manage to do in a sensitive and careful way that absolutely does fulfil the law and we report on that very regularly in our inspection reports.
Meanwhile, it's reported from Nottingham that an 11-year-old boy – Kian O'Keefe – is having trouble finding a place in three local schools because they are all faith-based – and his family aren't religious.
Nick Lee, Director of Education at Nottingham City Council, said:
Ms O'Keefe applied for one school which is among the most over-subscribed in Nottingham and not local to her, and then three faith schools where it appears she did not provide sufficient evidence of her family's religious beliefs.

While the city council administers the applications process, the academies have their own admission criteria and will make the final decision based on that.

We will now work with Ms O'Keefe over the coming weeks to find a suitable, alternative place for Kian to start in September.
H/T BarrieJohn (Nottingham report)