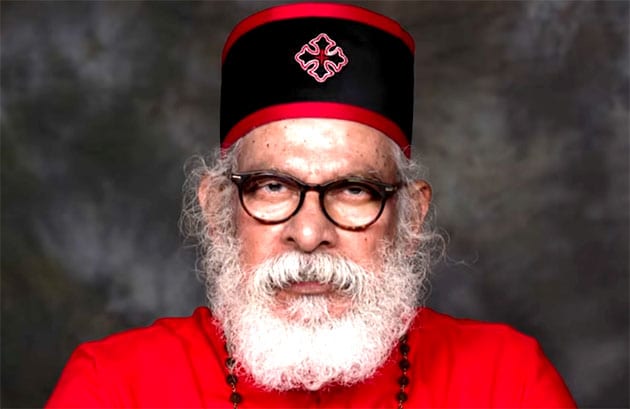 Gospel for Asia, founded over 40 years ago by K P Yohannan, above, solicits money from Christians for a variety of charitable projects in Asia, but – after a long-running class action lawsuit – has agreed to refund donations totalling $37-m.
But let's be clear of one thing: GFA did not siphon off donations for self-aggrandisement. Or so it insists in the settlement agreement.
The lawsuit, filed in 2015 , accused GFA of racketeering, fraud, and financial mismanagement. Yohannan and his associates were accused of using donations earmarked for charitable purposes within its mission fields to build personal residences and a headquarters in Texas.
On Thursday, GFA announced that the lawsuit which had threatened the ministry's survival will soon come to a close, and donors will be refunded money they coughed up for projects like "Jesus wells".
Although GFA will ultimately pay $37-m as part of a settlement fund, some of which will have to be raised – through further donations, no doubt – over the course of the next year, GFA stresses that the settlement is not an acknowledgment of guilt. Additionally, the settlement does not admit any liability or wrongdoing whatsoever.
The language of the agreement seems to refute a claim reported in the media last year that as little as 13 percent of donations to GFA make it to the mission field. The settlement states:
The parties also mutually stipulate that all donations designated for use in the field were ultimately sent to the field.
Yohannan said in a statement:
For three long years, our ministry wondered more often than I'd like to admit if we would survive this ordeal. We are so incredibly thankful for the prayers and the ongoing support of our many faithful friends and partners. We look today toward the future with optimism in our hearts 'being confident of this one thing: that He who began a good work in [us] will continue to perfect it.'
In 2016, Narada News kicked off an expose of Yohannan with the words:
Lies, hypocrisy, narcissism and manipulation have been the foundation on which K P Yohannan has built his personal empire using the money of devout Christians from the West who donated funds for charity that were misused by this godman. Find out the truth behind this man who became a self professed Episcopal bishop from Pentecostal pastor.
The report said the "godman" was receiving a salary of $100,000 a year, but paying his employees between $73 and $80 a month.
Johnnie Moore, the founder of the evangelical public relations firm The KAIROS Company, said as GFA's acting spokesperson that it "did not act fraudulently" and that "all the donations they received made it to the field."
He added:
The agreement to settle was, in part, precipitated by a concern that the ministry could continue to bear the weight of defending itself.

Class action lawsuits are enormous burdens for large, for-profit companies. So one needs just to imagine the weight of an action like this against a not-for-profit organization. The good news is that the lessons learned from this burdensome series of events will make the ministry stronger.
The settlement agreement stipulates that approximately 200,000 GFA donors will be eligible to receive a portion of the agreed upon settlement.
Moore said:
The ministry hopes that those who receive these funds will simply turn around and donate the same amount of money to another worthwhile ministry. Their desire is only for the Lord's work to be done.
If they've got any sense, they'll hopefully do no such thing. Once bitten and all that …
This report says GFA will also "attempt to comply" with all Evangelical Council for Financial Accountability (ECFA) guidelines. In 2015, GFA was kicked out of the organisation it helped to establish after ECFA concluded that GFA misled donors, mismanaged resources, had an ineffective board, and violated most of the accountability group's core standards.
GFA was also expelled from the National Religious Broadcasters after financial accountability concerns were voiced.