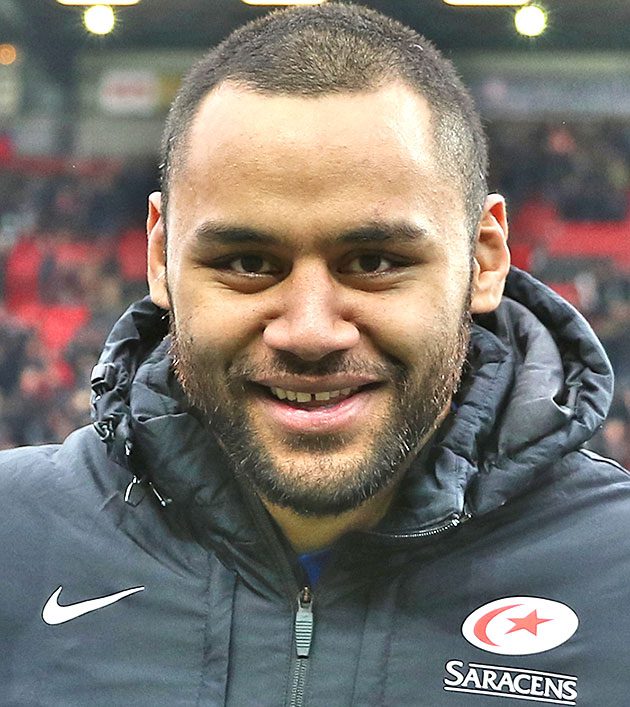 THE row sparked by Israel Folau, the anti-gay Australian rugby player, took a new twist yesterday when Viliami 'Billy' Vunipola, above, a professional British rugby union player, was booed for his support of Israel Folau on social media.
Not only that, at the end of a match between the Saracens and the Bristol Bears, played at the Ashton Gate stadium in Bristol, loudspeakers began blasting out "It's Raining Men."
The 15,000 strong crowd were clearly aware of the unfolding controversy and used it to mercilessly rib Vunipola.
On Friday Harlequins prop Joe Marler's took to goading Vunipola on Twitter over his support of Folau.
The former England prop had first taken aim directly at Folau after the controversy broke over the Wallaby's star most recent homophobic outbursts on social media – sending the fullback a picture of two men kissing.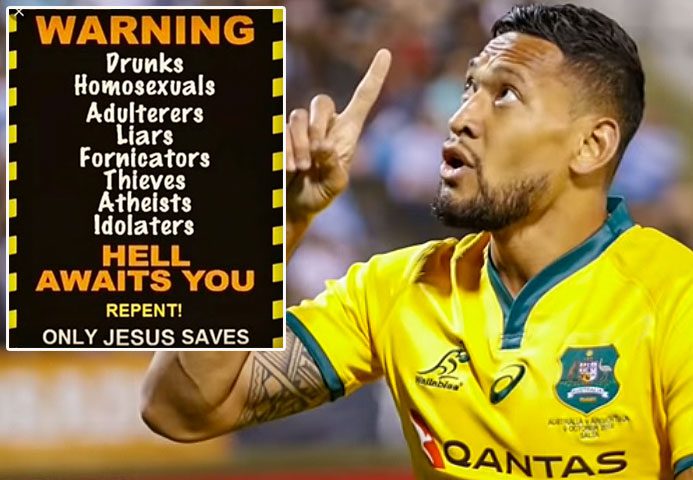 In reference to the top "sin" on Folau's list, Marler tweeted a picture of Vunipola stumbling drunk out of a nightclub in Dublin, effectively exposing the Jesus junkie's hypocrisy.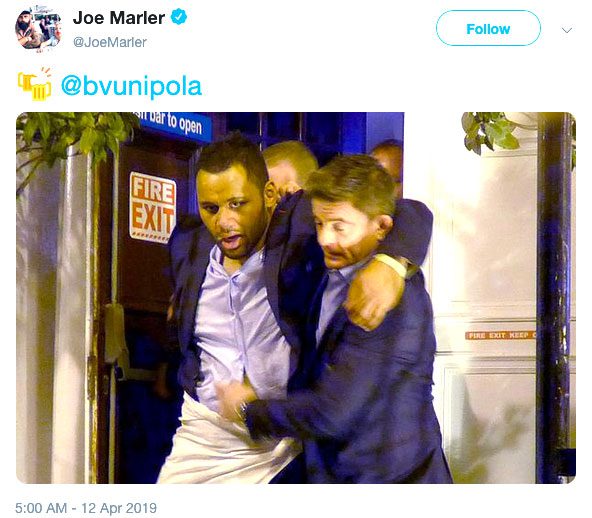 Vunipola could face disciplinary action for his support of Folau. An RFU spokeswoman said:
Rugby is an inclusive sport and we do not support these views. We will be meeting with Billy to discuss his social media posts.
Saracens subsequently issued a statement saying that Vunipola's comments were "inconsistent" with the club's beliefs and that internal discipline procedures will follow. However it appears that Vunipola's views have already had repercussions, with Channel 4 dropping him as the face of their European rugby coverage.
A spokesperson for Channel 4 has said that:
(Billy Vunipola)'s views are incompatible with our values as an inclusive broadcaster and in light of this Billy Vunipola won't be used as a contributor in Channel 4's rugby coverage.
Vunipola was born in Australia to Tongan parents. His mother is Reverend Iesinga Vunipola, a Methodist Minister, and the player has repeatedly spoken of the strength he draws from his faith.
Stonewall, which campaigns for the equality of lesbian, gay, bi and trans people across Britain, objects to the use of religion to explain homophobic beliefs. A spokesperson said:
Faith is often used to justify anti-LGBT views and attitudes. This is wrong and perpetuates a myth that faith and LGBT inclusion cannot coexist.