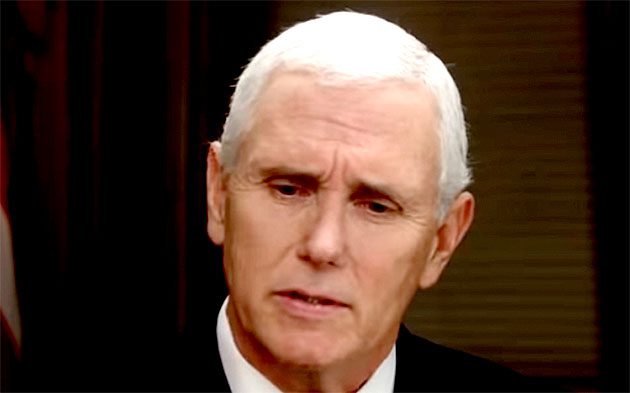 MORE than 6,600 have signed a petition calling on Taylor University in Indiana to cancel a visit by Vice President Pence, above, who is due to give a commencement address later this year.

This prompted evangelist Franklin Graham to angrily ask:
What are these people smoking?
The petition says that, by giving Pence a coveted platform for his political views:
Taylor makes our alumni, faculty, staff and current students complicit in the Trump-Pence Administration's policies, which we believe are not consistent with the Christian ethic of love we hold dear.
Graham took to social media to ask:
What are these people smoking? There couldn't be a better, more qualified, more inspirational speaker for graduates to hear from or a better example for them to follow in life.
Graham recalled Pence stating that he is a "Bible-believing Christian" and wondered if:
That is what they are objecting to.
Despite the backlash to Pence's scheduled appearance at the university in his home state where he was once governor, Taylor University has thus far stood by its invitation to the God-besotted VP calling him:
A good friend to the University over many years and a Christian brother whose life and values have exemplified what we strive to instill in our graduates.
When Pence gave a commencement address at Indiana's Notre Dame university 2017, 100 students walked out in protest. Those opposed to that visit said in a press release:
During his time as governor of the state of Indiana and now as Vice-President, Pence has targeted the civil rights protections of members of LGBT+ community, rejected the Syrian refugee resettlement program, supported an unconstitutional ban of religious minorities, and fought against sanctuary cities. All of these policies have marginalized our vulnerable sisters and brothers for their religion, skin color, or sexual orientation.