RUSSIAN Orthodox priest Father Sergii Zotov has a beautiful wife – and a vocation that's in tatters.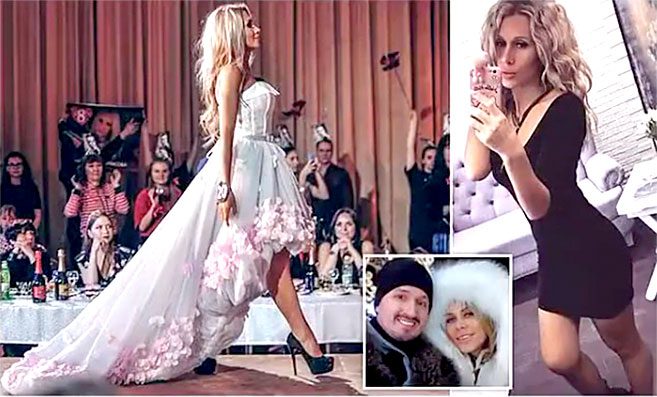 After church authorities learned that his wife, professional cosmetologist Oksana Zotova, had won the "Miss Sensuality" top prize in a local "You're Unique" pageant, Fr Zotov was removed from the Cathedral of the Ascension of Christ in the city of Magnitogorsk in central Russia and exiled to Fershampenuaz, a village around 65 kilometres away, and with population of just 4,000.
A disciplinary hearing, held after it was revealed by an anonymous source on social media that Oksana had participated in the beauty pageant, church bigwigs decided that the wouldn't be allowed back until his wife "repents".
Said Archpriest Feodor Saprykin, chair of the local diocese court.
It's a major sin when the wife of a priest puts herself on show like this. What kind of a priest is he if can't even manage his family?
Speaking to local media Znak.com, Father Sergii suggested the man behind the post had a malicious intent.
We see everything, we understand that someone is after us. Who it could be, I don't know.
But he said he accepted the punishment:
Oksana has made her conclusions, understood her mistakes, and understood that she did the wrong thing … What she won't be doing is giving up her job.
According to this report, Zotova's supporters, opera singer Svetlana Kasyan among them, hit back at critics, saying:
A woman's beauty is not a sin.
Zotova, 32, who runs a beauty salon in Magnitogorsk, later defended her participation in the pageant during Lent, noting that the event was rescheduled due to:
Unforeseen circumstances. They long persuaded me to participate in the competition. I decided to follow through.
Hat tip: BarrieJohn