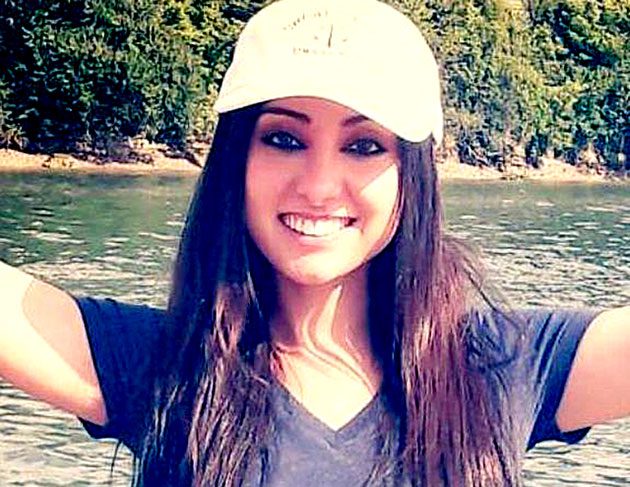 KERN Medical Center in Bakersfield, California, this week withdrew a job offer made to Dr Lara Kollab, above, who was fired last year from the Cleveland Clinic after it was discovered that she had posted anti-Semitic tweets. 
A number of Kollab's tweets from her time as an undergraduate student were uncovered by the Canary Mission, an organisation that tracks offensive social media posts by pro-Palestinian activists.
"I'll purposely give the yahood the wrong meds," she tweeted in 2012, using the Arabic word for "Jews." The following year, she posted a picture purportedly from her college class notes that read:
People who support Israel should have their immune cells killed so they can see how it feels to not be able to defend yourself from foreign invaders.
In announcing its withdrawal of Kollab's job offer, Kern said:
Kern Medical has determined that Dr Lara Kollab breached her Match Participant Agreement when she submitted information that was false, misleading, and incomplete to Kern Medical during the interview and match process.
Kern Medical is dedicated to the health and wellbeing of our patients and expects the highest level of integrity and compassion from our staff. We look forward to welcoming our new class of residents and working with them to bring an exceptional level of care to all of our patients, regardless of race, religious background or social standing.
Kollab apologised for her remarks in January, a few days after the Cleveland Clinic confirmed that she had stopped working there in September 2018 for reasons connected to her social media history.
Earlier this year she said in a statement on her website:
As a girl in my teens and early twenties, I had difficulty constructively expressing my intense feelings about what I witnessed in my ancestral land. Like many young people lacking life experience, I expressed myself by making insensitive remarks and statements of passion devoid of thought, not realizing the harm and offense these words would cause.

These posts were made years before I was accepted into medical school, when I was a naïve, and impressionable girl barely out of high school. I matured into a young adult during the years I attended college and medical school, and adopted strong values of inclusion, tolerance, and humanity.

I take my profession and the Hippocratic Oath seriously and would never intentionally cause harm to any patient seeking medical care.  As a physician, I will always strive to give the best medical treatment to all people, regardless of their race, religion, ethnicity, or culture.

I have learned from this experience and am sorry for the pain I have caused. I pray that the Jewish community will understand and forgive me. I hope to make amends so that we can move forward and work together towards a better future for us all.
Kollab received her medical degree in 2018 from the Touro College of Osteopathic Medicine. Touro, which describes itself on its website as "Rooted in Jewish tradition, built on Jewish values," condemned her last year.