Pastor Yang Tuck Yoong, founder of Singapore's Cornerstone Community Church, is no stranger to controversy. Last year he found himself at the centre of  in a row about Islamophobia, and this week his extreme homophobia was exposed when his involvement with two Christian members of the Welsh Assembly – Darren Millar and Russell George – came to light.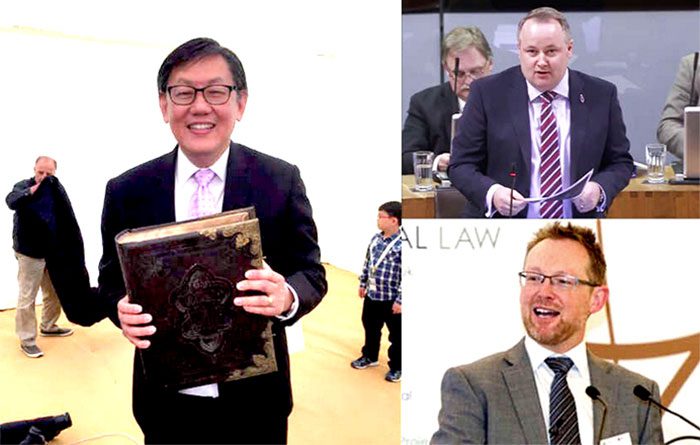 Millar and George lead a Christian charity, The Evan Roberts Institute. which  staged numerous events in Welsh Assembly premises in 2018 and 2019, but a row erupted when it was revealed that the  charity had links to Yang's church.
This led to calls by various human rights groups for the two Assemby Members (AMs) to cut ties with the Singaporean bigot and his church.
Human rights campaigner Peter Tatchell said the pastor's views:
Were not compatible with humanitarian values. The Evans Roberts Institute should not be associated with him or his church in any way. These AMs should either stand down from the institute or make sure it has broken all ties with the pastor.
Cai Wilshaw of UK-based LGBTI media site Pink News added
It's completely unacceptable for these politicians to have social, financial and legal links with someone who has such dangerous extremist views […] If they're not willing to educate themselves about LGBT rights then they should think about resigning.
But Russell George hit back, saying:
Just because you do business with someone it doesn't mean you have to share all of their views. I am a trustee of a small charity which seeks to promote Welsh Christian heritage.

The charity purchased a small chapel which had links to Welsh revivalist Evan Roberts. The chapel was at risk of demolition so the charity purchased the property to protect it from this fate. Due to its dilapidated state the charity provided a 50 year lease of the property to a church based in Singapore in return for its restoration. The chapel has now been restored.

None of the charity's trustees condone homophobia or discrimination of any kind.
Yang was reported to police in 2013 after claiming homosexuality was a "sin".
He said that homosexuality is:
Far more rampant, militant and organised than most of us actually believe it to be.
In 2016, he wrote a blog post attacking an online video in which a woman said she was a lesbian and a Christian. Yang wrote:
She's promoting the virtue of being a happy homosexual Christian. Let me put it in simple and unambiguous terms: A homosexual Christian is an oxymoron. You cannot live a lifestyle that the Bible condemns and say you're a believer in Jesus Christ at the same time.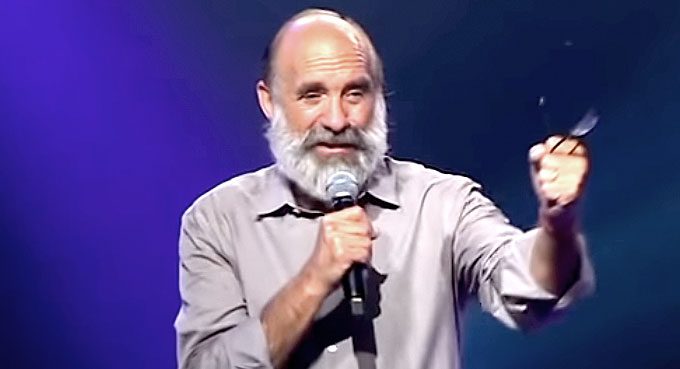 In 2018 he was forced to apologise to Muslim leaders over alleged anti-Islamic comments made by American Christian preacher Lou Engle, above, who in spoke at his church's three-day Kingdom Invasion 2018 conference.
Engle  appeared to suggest that Islam was a threat to Christianity. Yang promised that Engle would not be invited to speak in Singapore again. He told Muslim leaders he was "disappointed" by Engle's words.