THE Rev Rafal Jarosiewicz, a Catholic priest who recently led a book-burning ceremony in Gdansk, Poland, has been fined by local authorities.
An anti-smog group has also reportedly complained to prosecutors about the illegal burning of books and other items in an open fire outside a church.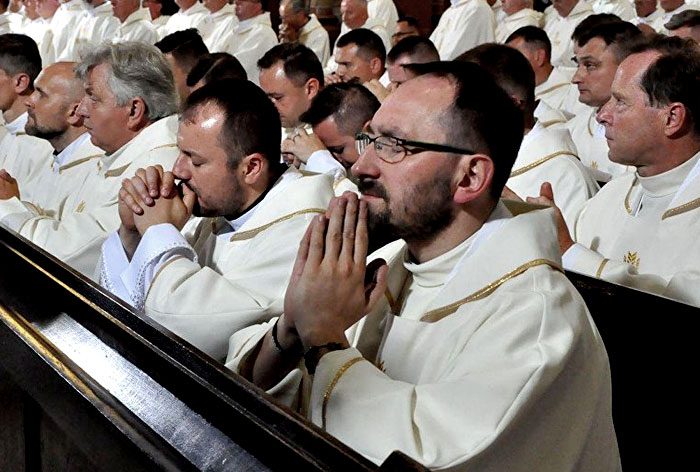 Jarosiewicz, above wearing glasses, has since described the stunt as "unfortunate", saying  the ritual was not intended to condemn specific authors, religions or social groups.
He published the apology late Tuesday on the Facebook page of the foundation he founded, Fundacja SMS Z Nieba. The page had earlier carried photos of the ritual  in which items deemed to be "disturbing" to parishioners at Our Lady Mother of the Church and St Catherine of Sweden were consigned to the flames.
Those photos were swiftly removed after a huge backlash, but went viral on the Internet. Some pointed out that book-burning was a favourite pastime of the Nazis, and one person suggested that involving youngsters in the ritual was "psychological child abuse."
In the pictures, flames are seen consuming an African wooden mask, a small Buddhist figure, figurines of elephants and books on sorcery, including
Harry Potter
titles.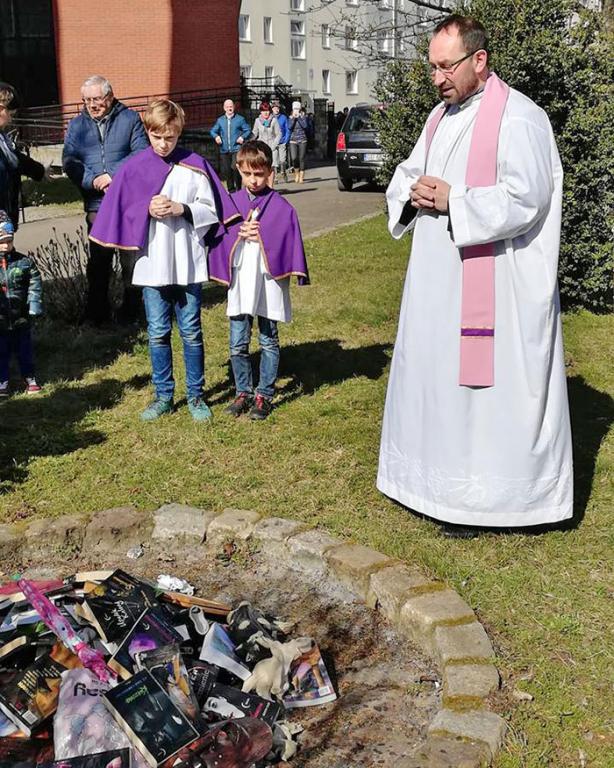 The book-burning served to focused further unfavourable attention on the Catholic Church in Poland, which is currently grappling with revelations about the scale of child sex abuse allegedly committed by paedophile priests.
Last month, the country's Catholic bishops' conference, the Episcopal Conference of Poland, said it had recorded cases of 382 clergymen who have abused 625 minors since 1990.
Meanwhile, prosecutors in the Polish town of Zamosc revealed on Wednesday they plan to send an indictment to the regional court charging a priest in his 30s who is accused of recording video of girls and women while they were in public changing rooms and toilets.
Prosecutor Artur Szykula told The Associated Press the priest admitted wrongdoing.
The priest was caught in August in Croatia while recording a girl in a changing room. That case is to be heard by a court in Split, Croatia, Szykula said.