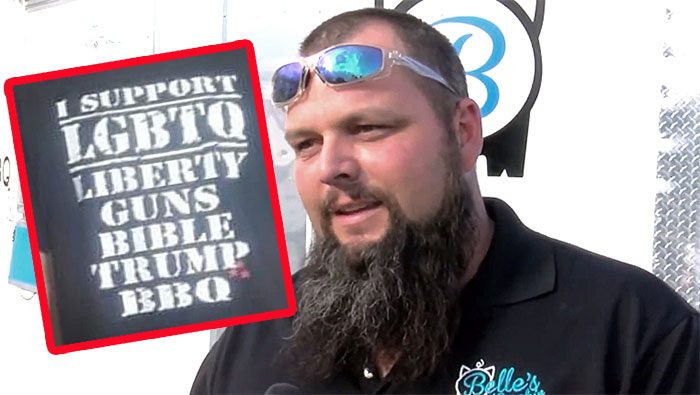 JAMIE Smith, above, owner of Belle's Smoking BBQ, thought he was being smart when he gave a new meaning to the letters LGBTQ that he'd printed on T-shirts he put up for sale on his Facebook page.
Turned out not so smart at all, according to this report. In fact, to borrow from my favourite Austin Lounge Lizards song, he quickly discovered that life is hard, but life is hardest when you're dumb.
His Facebook post, in which he said was stocking up on new "swag", including the Liberty, Guns, Bible, Trump and BBQ shirt, had to be removed after he was swamped with complaints over his appropriation of the acronym for Lesbian, Gay, Bisexual, Transsexual and Queer. He was accused of being insensitive and hateful.
But the post had already gone vital with people saying things such:
Simple BIGOTRY…sad commentary for business good luck going broke!
A fair amount of the backlash came after the Louisville Fairness Campaign, a group that fights discrimination based on gender identity and sexual orientation, shared the post on its Facebook page.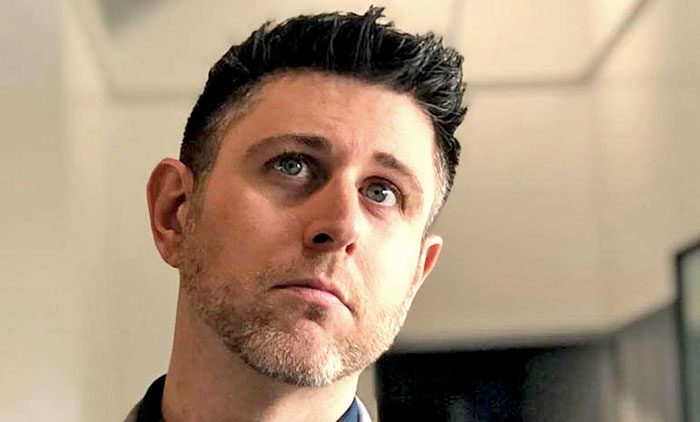 Chris Hartman, above, the organisation's Executive Director, said he's never seen a post on its page go viral so quickly
I've been doing this for a long time. The first thing I thought when I saw it was what a bad idea. What a bad business model, to automatically isolate not just a segment of your potential customer base, but all of their family and friends.
Even a local church cancelled an order for its upcoming Sprouts and Stouts Festival in Covington.
Smith's post was quickly replaced with an apology:
Belle's Smoking BBQ apologizes if we have offended any groups, organizations or individuals with our shirts. We respect all beliefs and lifestyles and want no ill will towards anyone. We know each person has their own thoughts and beliefs but we are hurt that the people who are saying, 'stop the hate' are the ones coming at us with the harassing messages and threatening phone calls. Again we apologize for any hurt feelings and thank our supporters who truly know us.
Smith says he started selling the T-shirts nearly two years ago but his woes only began when he drew attention to them on Facebook.
Belle's Smoking BBQ is based in Williamstown, home to creationist Ken Ham's failing Ark Encounter, but Smith has been traveling all over the state selling his fare.
Ariel Lewis, who lives in Williamstown says the message put a bad taste in her mouth. Lewis says she hasn't tried Belle's Smoking BBQ yet, but now has no plans to.
I ain't never going to try it. I'll make my own.
Smith says the business is his livelihood and he doesn't like the threats that he has received. But he will to continue selling the shirts.
At the end of the day we have to stand for what we believe in and like. If I offended anyone that wasn't our intention … it was just a play on words.
Smith says he has already sold out all of his shirts and has a order for more.
UPDATE: I've just learned that the words "Liberty, Guns, Bible, Trump and BBQ" were used by an Alabama sheriff deputy in hateful comments on Facebook about a gay teen's suicide last week.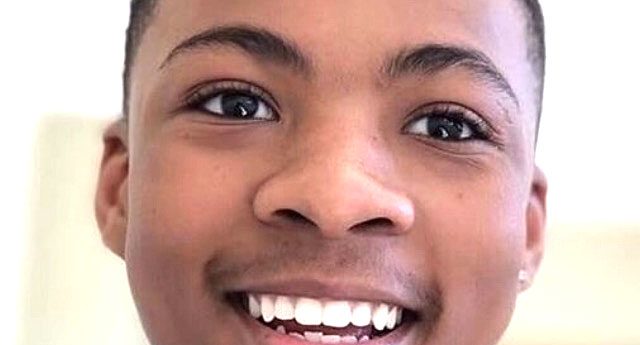 Jeff Graves, was responding to the death of 15-year-old Nigel Shelby, above, who was bullied at school for his sexuality.
Graves left a number of comments, which have now been removed, including:
Liberty, Guns, Bible, Trump, BBQ, That's my kind of LGBTQ movement. I'm seriously offended there is such a thing such as the movement. Society cannot and should not accept this behavior
The Sheriffs' Office said in a statement:
The Sheriff's Office holds all its employees to a high standard, and the public can be assured that a thorough and complete audit will be conducted and appropriate action will be taken. The involved employee has been placed on administrative leave pending the outcome of the audit.
In the statement, sheriff Kevin Turner said that he:
Offers his condolences to the family and friends of Nigel Shelby whose young life was lost to suicide last week. Bullying of any group or person in or outside of schools is unacceptable, and I welcome any and all efforts to raise awareness to bullying and bring bullying to a stop.
Hat tip: BarrieJohn (suicide report)