THE Labour Party, which has been struggling for months to throw off accusations of anti-Semitism, today found itself in the midst of a fresh row – over bread.
The party was forced to delete a tweet which sent Passover greetings to British Jews after it was pointed out that the image it used featured a loaf of bread.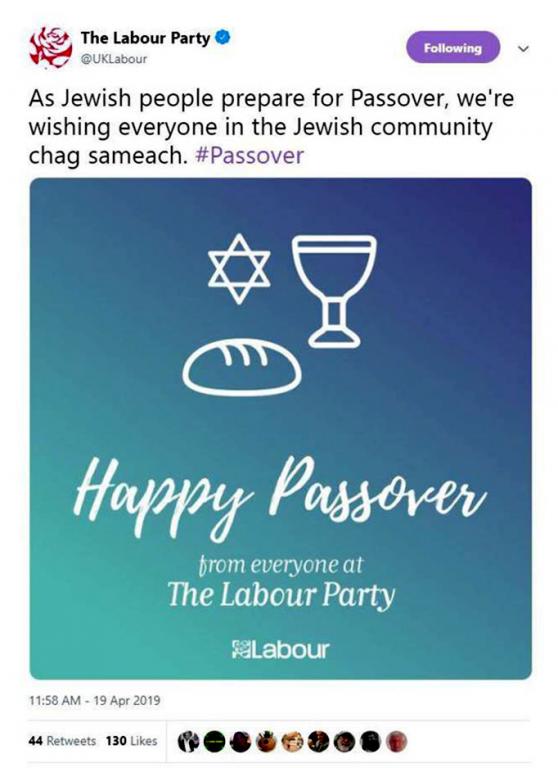 Leavened bread is not eaten during the Jewish holiday, and the inclusion of the image in an official tweet by Jeremy Corbyn's party – alongside a Star of David and a goblet – led to a barrage of criticism.
One Twitter user responded:
Astonishing (but sadly unsurprising) basic religious illiteracy from @UKLabour.
Another said:
Is this a joke? You know we don't eat bread during Pesach.
And one wrote:
Got to laugh. @ukLabour trying to inclusive to Jews celebrating #Passover. The one thing observant Jews specifically avoid at passover is bread.