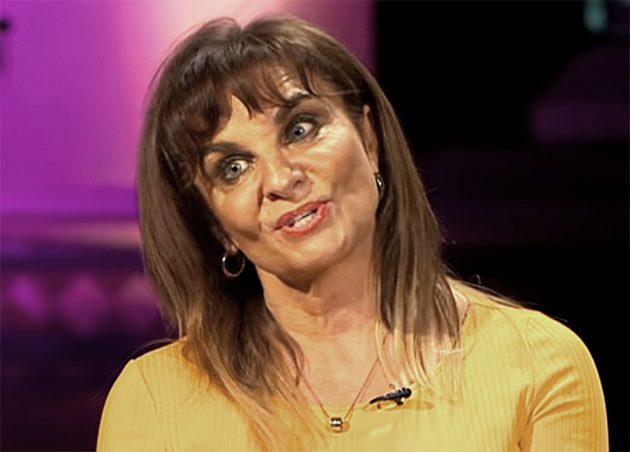 CHRISTIAN Concern's scary Chief Executive Andrea Minichiello Williams threw another of her tedious tantrums today after the government announced that divorce will be made easier.
In announcing "no fault" divorces, Justice secretary David Gauke said:
While we will always uphold the institution of marriage, it cannot be right that our outdated law creates or increases conflict between divorcing couples.
The change means spouses will be required simply to make a statement that the marriage has broken down. This, the government believes, will put an to end "blame game" situations. The need to prove adultery, unreasonable behaviour or desertion – or to live apart for five years – will be scrapped, the government said.
But Williams condemned the reform as:
Very bad policy.'No fault' divorce is really 'no reason' divorce. How can the Justice Secretary say in one breath that he wants to uphold the institution of marriage when he is tearing it down, allowing people to walk away from their solemn promises to hold together in life-long commitment?

Marriage matters for our children, and they need to know it matters. This legislation will make life less stable and more chaotic for them.
She also warned that a person may have access to their children terminated, their assets divided and be ordered out of their home, despite being faithful to their marriage vows.
Rushing into a divorce could throw away a marriage which would be happy.
When you don't stand up for marriage, you get the redefinition of family. The issue for the Church began when it did not uphold marriage in the 1960s and '70s as God's standard for society, as opposed to cohabitation. The law then followed, making cohabitation rights the same as marriage rights, and then for same-sex couples. Suddenly God's building-block, which really holds a society together, was lost.
Jonathan Williams from Christian Action, Research and Education (CARE) added:
The Government's proposals to make divorce easier are incredibly misguided and will undermine marriage. If you make it easier to get a divorce, it is inevitable that the divorce rate will go up. Today, the Government is putting forward a view of marriage that prioritises individual freedom, rather than encouraging sacrifice and commitment.
CARE contends that 80 percent of the public oppose the changes.
But Aidan Jones, Chief Executive of charity Relate, strongly disagrees, and welcomed the "much-needed" changes that he said would be good for children involved.
The outdated fault-based divorce system led parting couples to apportion blame, often resulting in increased animosity and making it harder for ex-partners to develop positive relationships as co-parents. While divorce isn't a decision people tend to take lightly, we do support the extension of the minimum timeframe which will allow more time to reflect, give things another go if appropriate, and access support such as relationship counselling or mediation.
"Irretrievable breakdown" of a marriage as the sole grounds for divorce will be kept, as will the two-stage process of a decree nisi followed by a decree absolute.
The shake-up will introduce a six-month minimum period between a petition being lodged and the divorce becoming final.