CHRISTIANS will leave Maine in their droves, and many will be discouraged to settle in the state as a result of a bill ending most religious exemptions for mandatory childhood vaccines.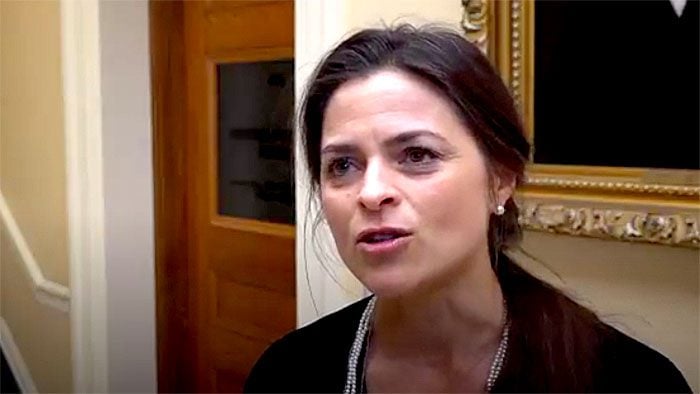 The dire warning was sounded earlier this month by Republican  state Senator Lisa Keim, above, when the Maine Senate voted 18-17 to remove religious exemptions from the state's school vaccination law.
Keim said:
We are pushing religious people out of our great state. And we will also be closing the door on religious people who may consider making Maine their home. We are fooling ourselves if we don't believe an exodus would come about.
She wasn't a lone voice in opposing the vote. Republican Senator Brad Farrin asserted:
Fundamentally, this vote isn't about public health – it's about how far is too far for the government to reach into our personal lives. A vote against this bill isn't a vote against vaccinations – it's a vote in support of parental choice and religious freedoms.
The Maine Republican Party also slammed the vote. Its Executive Director, Jason Savage said:
Maine is now known as a state where lawmakers are willing to violate their people's religious freedom.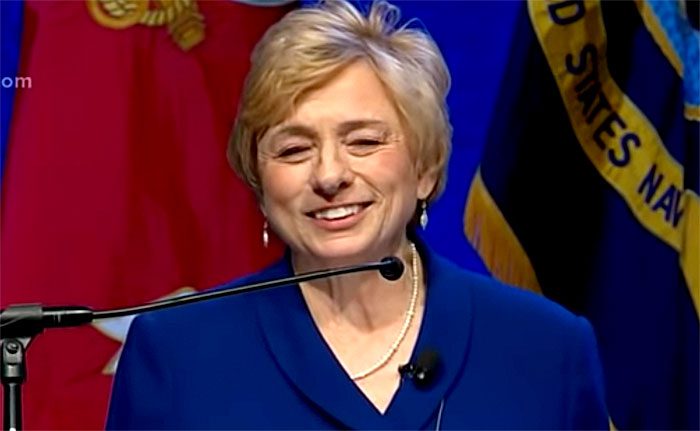 But despite opposition, its reported that Maine's first female Governor , Democrat Janet Mills, above, went ahead an signed the bill last Friday, ending most non-medical exemptions for mandatory childhood vaccines. The move came just days after the first confirmed measles case hit the state.
Maine had one of the highest rates of non-medical vaccine exemptions in the country. Now it joins California, Mississippi and West Virginia which have voted to eliminate religious exemptions for vaccine requirements.
The measles outbreak spreading across the country has now hit 25 states, with Maine becoming the latest state to see a confirmed case.
The nationwide outbreak is the largest since measles was declared eliminated in 2000.
Maine is also battling an outbreak of whopping cough, which can be combated with a vaccine.