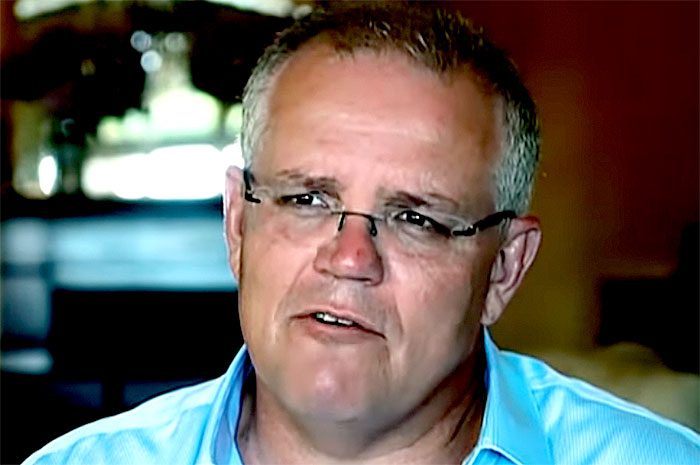 Scott Morrison, above, Australia's first Pentecostal Prime Minister, has been forced to express an opinion regarding hell and homosexuality.
And its not one that will go down well with his evangelical supporters.
Morrison said he doesn't believe gay people are destined for Satan's barbecues after an initial silence on the issue.
Morrison released a statement on Tuesday (May 14) saying:
No, I do not believe that.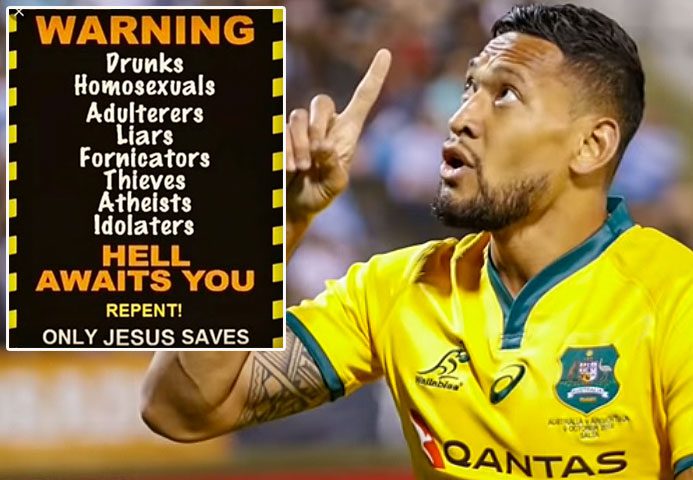 The question was put to Morrison at a Perth press conference amid discussions about Australian rugby player Israel Folau, who is also a Pentecostal Christian.
Folau is in deep doo-doo following his post on Instagram saying "hell awaits" gay people.
Said Morrison:
I support the law of the country and I always don't mix my religion with politics and my faith with politics. It's always been something that has informed how I live my life and how I seek to care for and support others
Opposition Labor leader Bill Shorten, a Catholic, has slammed Scott Morrison for steering clear of the controversy that erupted in the wake of Falau's stupid post.
I cannot believe in this election that there is a discussion even underway that gay people will go to hell. I cannot believe that the Prime Minister has not immediately said that gay people will not go to hell.
He continued:
I think if you want to be Prime Minister of Australia you are going to be Prime Minister for all people. I don't believe gay people, because they're gay, will go to hell. I don't need a law to tell me that. I don't believe it.
Morrison has been outspoken about his anti-LGBT views and voted against marriage equality in Australia, despite his electorate of Cook voting 55 percent to 45 percent in favour on same-sex marriage. After he was elected last year he called a band that took the piss out of his Christian beliefs "numpties".
According to this report, Australian political leaders' religious views are rarely raised in election campaigns, which have long been regarded as a strictly secular.
But nine prominent Christian church leaders wrote to Morrison and Shorten this week demanding protections for religious beliefs and freedom of speech after Folau, the son of a Pentecostal preacher, was found guilty by the sport's administration last week of breaching the sport's code of conduct for using social media to say gays were doomed to hell.
In 2015, 22 Pentecostal pastors in Sweden penned an op-ed in the Christian newspaper Dagen, which condemned homosexuality as a sin, "based on what the Bible says."
Those who are gay but do not choose celibacy will "miss out on heaven," the article said.
One of the pastors, Tommy Dahlman, said gays "could be lost" after death.
They won't go to heaven. They'll go to hell.
Can the same be said of Pentecostalists who fly in their face of their movement's core beliefs?