The Lord and sat-nav works in  mysterious ways.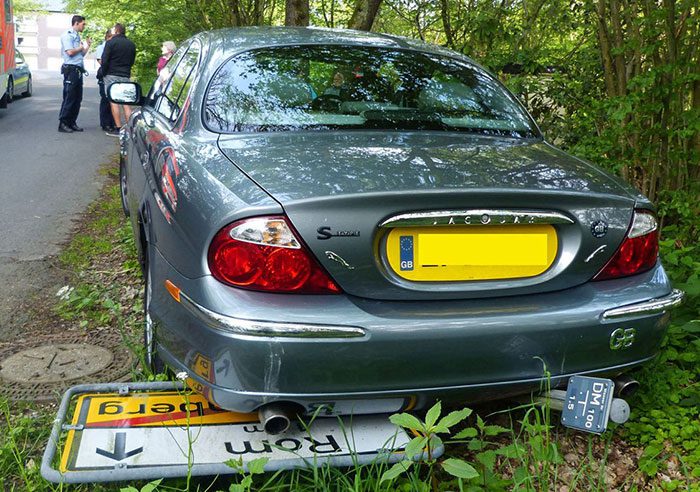 An 81-year-old UK man intent on seeing the Pope in Rome wound up in in the tiny German hamlet of Rom – then got knocked over by his own car.
The Catholic pilgrim, identified in this report as Luigi Rimonti from Newcastle, got out of his car when his sat-nav informed him that he'd arrived in Rome. He was checking his surroundings, puzzled by the absence of familiar Roman buildings, when his Jaguar began rolling backwards. He was knocked over, but not seriously injured by the open car door.
The car then bowled over the road sign which indicated he was in
Rom in North Rhine Westphalia
, which is more than 1,600 km from Rome.
Police said that the car came to a halt after hitting the sign but did not appear to be seriously damaged, although an ambulance was called to check on the pensioner.
Police spokesman Monika Treutler said:
The man was on a pilgrimage. He was on his way to Rome, where he was hoping to visit the Pope.
Rimonti might have been confused by the fact that Rome is written Roma in Italian and Rom in German.