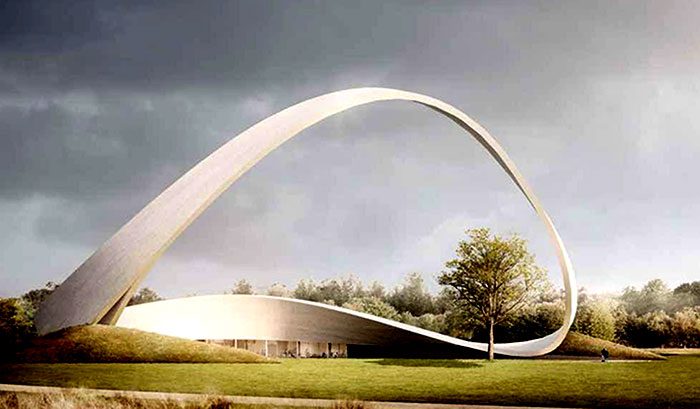 WHAT you're seeing above is a visual of a giant Christian monument due to be completed in the UK city of Birmingham by 2022 – and the mobius strip-shaped structure will be made up of bricks that will 'tell visitors 'a million stories of answered prayers'.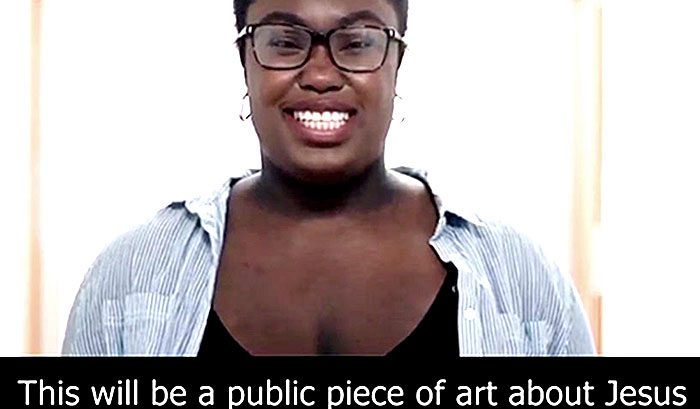 Pray, how how on earth will this happen?
This video explains:
The structure will be erected by UK design firm Snug Architects which won a competition run by the Royal Institute of British Architects. The contest attracted entries from more than 130 architecture practices in 28 countries, who were challenged to come up with a concept that "creates intrigue from afar and interaction up close."
Snug's "Wall of Answered Prayer" will use a million bricks, each one "telling a unique story of how Jesus has intervened in someone's life and answered their prayer."
Visitors will be able to point their smartphones at a brick to be told the story relating to it.
Or maybe not. On occasions the the bricks may say "no", or "not yet".
The strip will be 50m high and will occupy a site donated by the Edmiston family at Coleshill Manor on the edge of Birmingham, between the M6, M42 and the planned High Speed 2 rail line.
How will people be able to get answers from bricks at the top of the structure, short of being taken aloft on the wings of angels or using drones.
According to the wall's FAQ:
For the higher bricks, there will be tourist style binoculars available on site with which visitors can zoom into a brick and the answered prayer will be shown on screen.
There will also be touch screens on site where the database of answered prayers will be accessible. By entering a keyword, visitors will be able to read all related testimonies.
How much will the thing cost, and who will be paying for it. The FAQ says:
All the funding for The Wall will be from private investment. The project does not want to take any money from the public purse. Some of this funding will come from major donors and some will be crowdfunded from individual donors. When someone sends in their answered prayer there is an option to donate to the project if they wish.
Paul Bulkeley, Design Director at Snug Architects, said:
We are excited by the vision behind this ground-breaking project and are looking forward to working with the team to see it become a reality. At Snug Architects we believe this will be a structure that both inspires and engages visitors for many years to come.
Richard Gamble, Chief Executive of "The Wall of Answered Prayer", said:
This 15-year-old vision is now becoming reality. I'm chuffed to bits with the design which handled perfectly the challenge of creating intrigue when being seen from afar, yet provides a truly interactive journey for those who visit. We want to create an iconic structure the nation will not only be proud of but find inspirational – it will be a landmark of hope.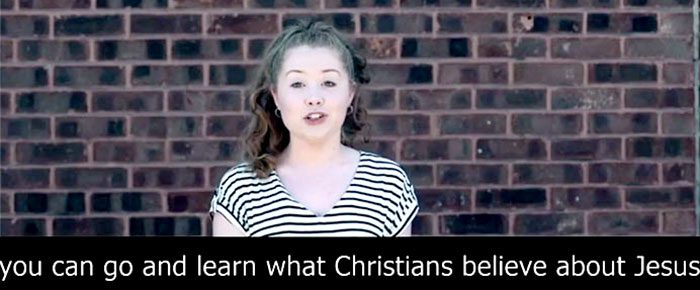 "The Wall of Answered Prayer" website says that 500,000 journeys will made past the monument every week, and up to 200,000 people will visit the site annually. And it makes this ridiculous claim:
God has faithfully and powerfully moved throughout the history of the UK, whether by answering the prayers of St Augustine in the 6th Century, to the millions of people who queued up outside churches to pray for the men on the beaches of Dunkirk. We want to celebrate and remember all the prayers God has answered throughout our nation's history.

We hope that as people interrogate the answered prayers and comprehend the colossal nature of what they are witnessing, they will personally encounter the God who answers.
The organisation hopes to have the Wall built before the 2022 Birmingham Commonwealth Games.
According to this report, Gamble says the structure has been designed as a legacy of the Christian faith and with the hope of inspiring the nation to pray.
The idea is that people when they come to this monument will be able to type in their circumstance or situation and find a story that is similar to what they're going through and they'll be able to read how another Christian has coped with that situation, how they pray, and how God has answered.
This country has a Christian heritage and we want to preserve it with all those stories and answer prayers that have happened not only in this generation, but through the whole history of this country.

It is time for the church in this country to be bold and I think it's time for us to say what we believe.