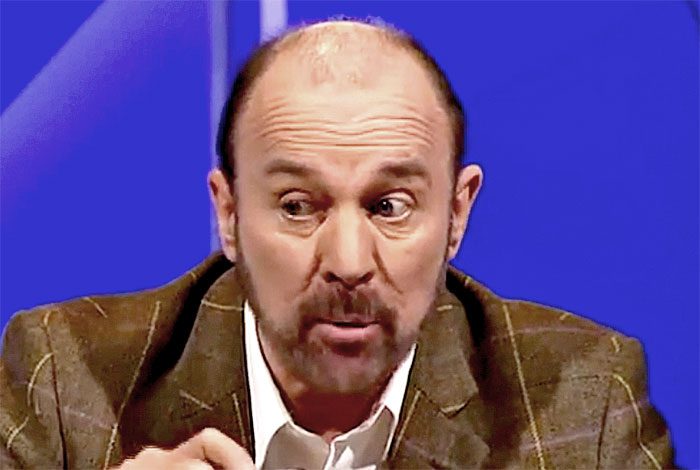 FOLLOWING a row that erupted this week when it was revealed that The Turner Prize had entered a sponsorship deal with a bus company owned by evangelical Christian Sir Brian Souter, above, it did a rapid about-turn and ended the deal.
Souter's Stagecoach South-East was to support an exhibition of four shortlisted artists at the Turner Contemporary gallery in Margate.
Human rights campaigner Peter Tatchell was among those who voiced their opposition to the prize's partnership with the company. He said he was "surprised and disappointed" when he heard of the sponsorship arrangement.
In 2000 the transport tycoon spent £1-millon of his own money on a campaign to retain a Scottish law that outlawed the "promotion of homosexuality" by local authorities. This earned Souter the reputation of being a "Christian extremist".
He was also accused of a string of "dubious" business practices, which inspired someone to create a video depicting him as a dictator who hates "poofs".
As it turned out, this dodgy Christian's money went down the drain because in the same year
Scotland repealed Section 2A.
In 2011, outrage was expressed by Scottish Labour Party politicians and gay rights campaigners when he was awarded a knighthood for services to transport and the voluntary sector.
Stagecoach South-East said the decision to end the sponsorship deal had been "mutually agreed" and while it was committed to diversity did not want anything to distract from the artists.
In a statement, Turner Contemporary and the Tate gallery – which organises the annual prize – said its priority was to "show and celebrate" artists and their work.
The Turner Prize celebrates the creative freedoms of the visual arts community and our wider society. By mutual agreement, we will not proceed with Stagecoach South East's sponsorship of this year's prize.
Stagecoach South East said:
We are absolutely committed to diversity in our company, however we do not want anything to distract from celebrating the Turner Prize artists and their work.
This year's Turner Prize nominees are Lawrence Abu Hamdan, Helen Cammock, Oscar Murillo and Tai Shani. The winner of the £40,000 prize will be announced on 3 December.
The shortlist of artists was announced on Wednesday and their work tackles issues including oppression and marginalised communities.
Last year's Turner Prize was won by artist Charlotte Prodger for her film on her experience of coming out as gay in rural Scotland.
Hat tip: Angela_K and BarrieJohn