THE vicar at St Matthew and St Luke's in Darlington has been criticised for inviting members of the Muslim community to take part in a Ramadan event next month.
Rev Lissa Scott agreed to cover up its crosses and a picture of Jesus, and even offered different rooms to allow segregated worship for men and women.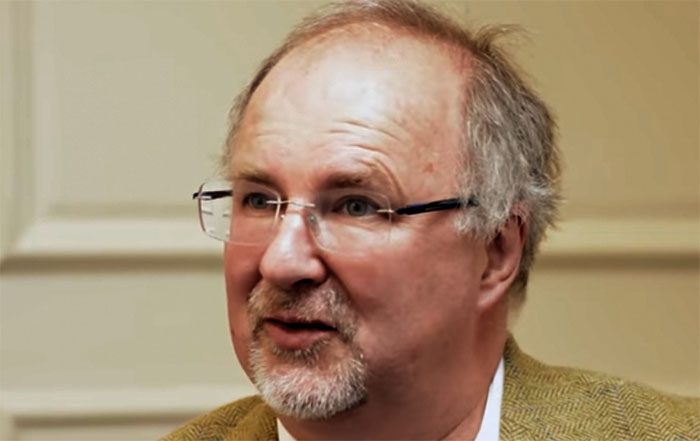 Rt Rev Dr Gavin Ashenden, above, a former chaplain to the Queen, was one of many to condemn the invitation.
Speaking to Premier, he said:
Clearly the motivation behind the event is very good. Anything that tries to get people together to understand each other and be good neighbors, is laudable and to be appreciated but it has to be done from a position of integrity.
Upon hearing about the event the Diocese of Durham intervened and told the church it must not hold Islamic prayers in the church building.
Ashenden welcomed the intervention by the diocese but says he hopes lessons are learned.
They realise that the vicar made a silly mistake, but I'm glad it happened because it was raises in the public eye some important issues which people need to work through. Islam and Christianity are not Abrahamic cousins in Middle Eastern religion. They're actually antithetic to each other.
In early 2017 Ashenden resigned from his position as chaplain after speaking out against a service at St Mary's Cathedral, Glasgow in which the Koran was read and because of his views on Islam and orthodox Christianity. In the video below he explains why he left the C of E.
Ashenden concluded that being a member of the Ecclesiastical Household meant he could:
Not speak out on matters he felt strongly about and that it was his duty and calling to speak on issues relating to the integrity of the Christian faith.
In September 2017 it was announced by Archbishop Theodore Casimes that Dr Ashenden had been consecrated as a missionary bishop in the UK and Europe by the Christian Episcopal Church.
It's understood the Ramadan event will go ahead, but prayers will be said elsewhere.
In a statement to Premier, a spokesperson for the Diocese of Durham said:
While it is vital to build good interfaith relations, it is clear that an act of worship from a non-Christian faith tradition is not permitted within a consecrated Church of England building.

This is a legal position outlined in Canons B1/2/3 and B5 Section 3 where it states: 'all forms of service used under this Canon shall be reverent and seemly and shall be neither contrary to, nor indicative of any departure from, the doctrine of the Church of England in any essential matter'.

There seems initially to have been some misunderstanding locally of this, but that has been resolved now, with plans for Muslim Prayers to be held in a nearby building then the whole community coming together for a celebratory meal inside the church.