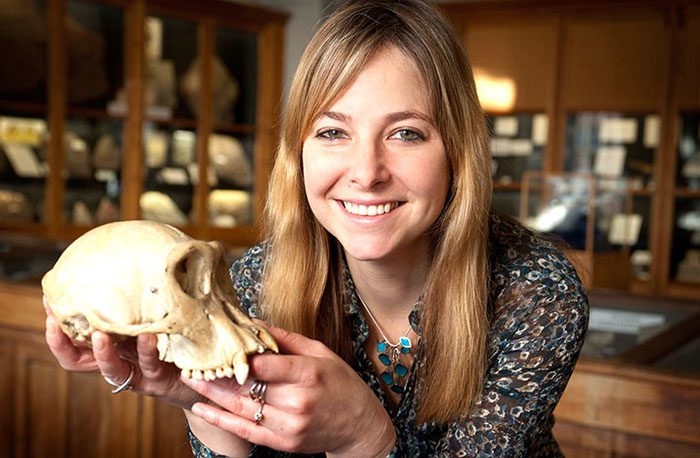 THE 2019 Voltaire Lecture, organised by Humanists UK and due to take place in London on May 14, will be chaired by the organisation's President, Professor Alice Roberts, above, who is currently leading a campaign against faith schools in the UK.
In announcing that Dr Adam Rutherford, presenter of BBC Radio 4's flagship science radio programme, Inside Science, will be delivering this year's Voltaire Lecture, Humanists UK revealed that anthropologist Professor Roberts will act as chair at the lecture, the subject of which is "The Return of Scientific Racism".
She s an acclaimed anatomist, science writer, broadcaster, author who is leading a campaign by the Humanists UK to end the state funding of religious schools, something that brought her into conflict with her mother last year.
Roberts' mother Wendy, a retired teacher, took the highly unusual step of going public in her criticism of the presenter and scientist. In a letter to a national newspaper, Wendy, who taught in church schools, wrote that such schools:
Have been and still are a most benign benefit.
She added that she was "embarrassed" and "upset" by her daughter's campaign.
Alice Roberts defended  the campaign in the face of her mother's objection and accusations of hypocrisy after it emerged her two children attend a Church of England primary school.
She declined to comment on her mother's remarks but said in a statement issued to the Daily Telegraph:
We applied to the only two non-religious state schools in our area but didn't get in. The only other state schools were religious so, like hundreds of thousands of parents, we had no choice other than of a faith school.

This is the whole point of why Humanists UK's schools campaign is so important and  why I feel so passionately about it – to make sure the situation my husband and I faced is not faced by other parents in the future.
In a letter to the
Sunday Times
her mother said:
I have not encountered anywhere undue 'pushing' of doctrine – rather the 'pushing' of Christian values. The emphasis is on educating the young to be aware of society, the promotion of care and selflessness.
Wendy said she and her husband, an aeronautical engineer and former church warden, said in a follow-up interview:
We believe the Christian way of bringing up children is a good benchmark … I didn't realise she [Alice] was so antagonistic and I don't really know why.
Wendy said her daughter was "picking the wrong fight" and in her letter wrote:
Some humanists complaining about, and campaigning against, the 'indoctrination' of children in our church schools seem to be unaware that they are doing almost exactly that about which they are objecting.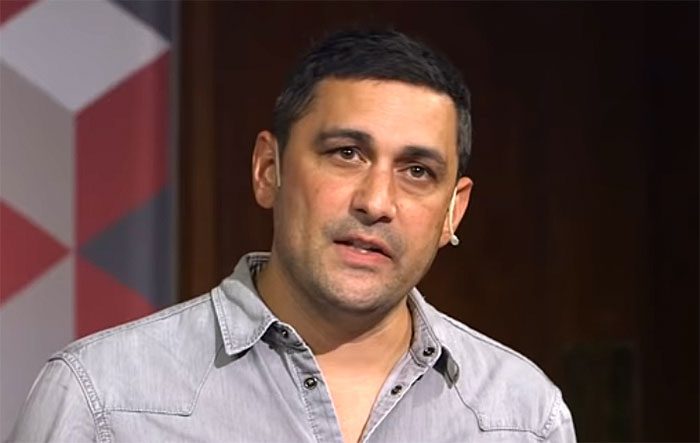 Humanists UK said that Dr Rutherford's lecture will address the problem of "race science" making a comeback.
The birth of scientific racism coincided with the age of exploration, exploitation, and plunder. As Europeans built empires, the subjugation and "othering" of people in invaded countries was facilitated and justified with new and pseudoscientific taxonomies of humans, almost exclusively based on pigmentation.

These ideas were propagated by some of the most influential thinkers in modern history. For all their achievements in philosophy and spreading goodwill to all men, some of these figures were themselves profoundly racist – even for their time – including Immanuel Kant, and that great voice of Enlightenment thinking, François-Marie Voltaire. Their voices echo loudly into the present.

Now, in the age of personal genetic genealogy, race science is once again part of the public discourse, and real genetics is being misrepresented and co-opted by white supremacists.
Apart from presenting Inside Science, Rutherford has made many documentaries ranging from the inheritance of intelligence to scientific fraud and the evolution of sex.
On TV he has presented the award-winning Horizon: Playing God (BBC2, Jan 2012), The Gene Code (BBC4, Apr 2011) and the award-winning The Cell (BBC4, Sept 2009).
He is a movie geek, and has been scientific advisor to Björk's movie Biophilia Live, and worked on World War Z, The Secret Service and Ex Machina.
Tickets for the lecture can be obtained via this link.