DONALD Trump's 'spiritual advisor', thrice-married Paula White, has warned of a demonic onslaught against the President by those opposing his re-election in 2020.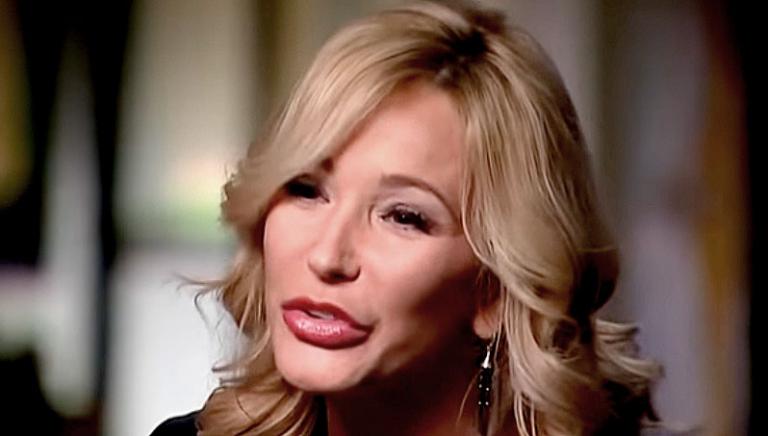 Delivering the opening prayer at Trump's official re-election rally at the Amway Center in Florida, White, above, said:
I pray for the Spirit of the Lord to rest upon our President."Father You have raised President Trump up for such a time as this.
She added:
Let every demonic network that has aligned itself against the purpose, against the calling of President Trump, let it be broken, let it be torn down in the name of Jesus.
To chants of "USA," Trump took to the stage and recalled his unlikely rise to power.
We stared down the unholy alliance of lobbyists and donors and special interests who made a living bleeding our country dry. The swamp is fighting back so viciously and violently. For the last two and a half years, we have been under siege.
The tin-pot tyrant also hinted at a new campaign slogan – "keep America great."
We are going to keep making America great again and then we will indeed keep America great. We are going to keep it better than ever before and that is why I stand before you tonight to officially launch my campaign for a second term as President of the United States.
He went on to paint a grim picture of what he thought life would look like if he loses in 2020, accusing his critics of "un-American conduct" and said that Democrats:
Want to destroy you and they want to destroy our country as we know it. A vote for any Democrat in 2020 is a vote for the rise of radical socialism and the destruction of the American dream.
Florida is considered a near-must-win state for Trump to hold onto the White House, and both parties have been mobilising for a fierce and expensive battle in a state that Trump has visited as president more often than any other.
While Trump beat Clinton there in 2016, a Quinnipiac University poll released on Tuesday found former Vice President Jo Biden leading the President 50 per cent-41 per cent, and Bernie Sanders beating him 48 per cent-42 per cent.