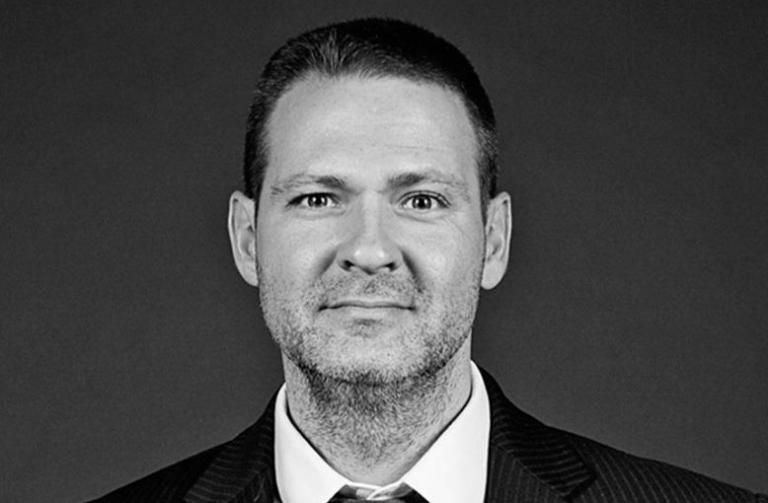 GRAYSON Fritts, above, a Knox County Sheriff's Office detective and a Baptist minister, has been placed on sick leave after he delivered a rabid, hate-fueled sermon calling for the government to execute LGBTQ people.
According to this report, Fritts, 39, was removed from active duty for calling for riot teams to round up and take away Pride event participants and execute them.
During the sermon, Fritts, said to a laughing congregation:
Such arrests and executions should be carried out by our government, not Christians … unless you're a policeman.
He said the executions should be carried out "speedily" after quick trials and convictions, and asserted that just being photographed at a Pride would be enough evidence to execute someone.
Fritts gave the sermon at his church, All Scripture Baptist, on June 2, the first day of Pride month, and repeated similar themes during a June 9 sermon. Videos on the church's YouTube channel show several homophobic sermons and calls for violence and the execution of LGBTQ people dating back to 2017.
The church's website outright says in its "doctrinal statement" that:
God said homosexuality should be punished with the death penalty, as set forth in Leviticus 20:13.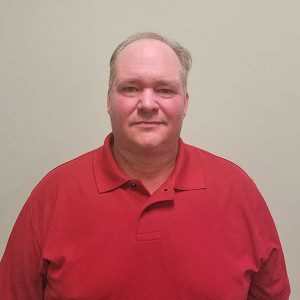 Fritts' sermon came after Mark Chambers, the Mayor of the small Alabama town of Carbon Hill, apologised for a Facebook post in which he called for "killing them out" in reference to LGBTQ people.
He wrote:
We live in a society where homosexuals lecture us on morals, transvestites lecture us on human biology, baby killers lecture us on human rights and socialists lecture us on economics! The only way to change it would be to kill the problem out. I know it's bad to say but without killing them out there's no way to fix it.
In his apology, Chambers said:
Although I believe my comment was taken out of context and was not targeting the LGBTQ community, I know that it was wrong to say that anyone should be kill (sic). There are not enough words for me to express how much a (sic) regret posting that comment.
The Knoxville News Sentinel first reported on Fritts' sermons on June 12. Knox County Sheriff Tom Spangler told the newspaper that two weeks ago Fritts asked to take a buyout offer from the county. He said Fritts is on paid sick leave until June 19.
I want to be very clear that it is my responsibility to ensure equal protection to ALL citizens of Knox County, Tennessee under the law, my oath and the United States Constitution without discrimination or hesitation. Rest assured that I have and will continue to do so.
Here are a few thing you need to know about Grayson Fritts:
• Fritts labeled members of the LGBTQ community as "fags", "freaks" and "animals" and said he is "sick of sodomy being crammed down our throats."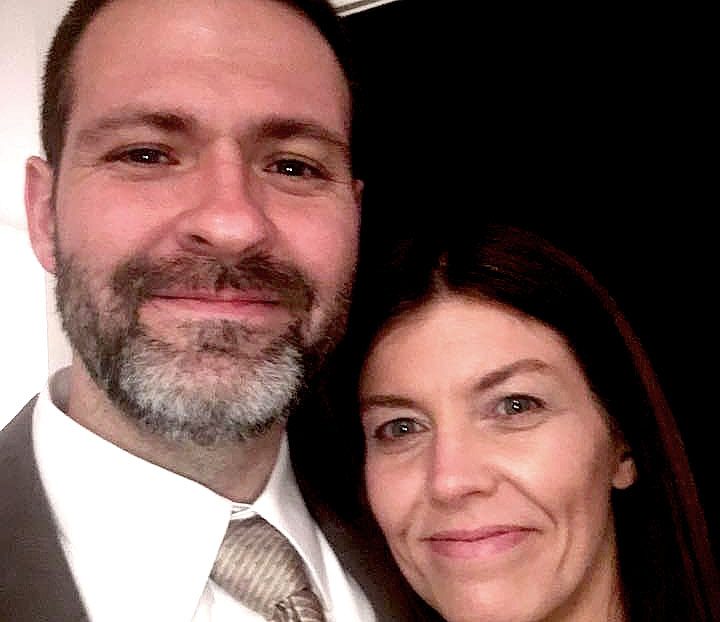 • Fritts is a Tennessee native, according to his Facebook page. He lives with his wife, Dana Fritts, above, and their four sons in Corryton, Tennessee. His wife, Dana Sharp Fritts, is a stay-at-home parent who attended South College in Knoxville. On March 8, she shared an anti-vaccine video on her Facebook page and ranted about being an anti-vaxxer who claims that her son is autistic because of a vaccine. Fritts has also given sermons about his and his wife's belief that the Bible is against vaccinating children.
• Fritts has worked for the Knox County Sheriff's since 1999. In March 2017, Fritts was named Detective of the Month by the department.
• Fritts worked as a patrol officer, correctional officer and maintenance technician before being promoted to detective.
YouTube took down the video of his June 2 sermon after determining it violated the site's rules.
Knox County District Attorney Charme Allen said in a statement that she will be looking into the detective's off-duty actions.
As district attorney, I have dedicated my career to the belief that justice is blind and that all people are entitled to equal protection of the law. I always have, and always will, prosecute fairly and justly, based upon the law and the evidence, without prejudice, bias, or discrimination of any kind.
Others called for officials to ensure that Fritts will not be working in law enforcement in future.
Chris Sanders, Executive Director of the Tennessee Equality Project, said he hopes:
There is a thorough quick investigation of this Knox County employee, and if all the facts are confirmed, he should not be in law enforcement. It's particularly reprehensible when people use religion and their position in law enforcement to attack our community.
Sterling Field, of the Tennessee Equality Project, said:
This is why we celebrate pride. We've had police brutality in the past. Pride started with the Stonewall uprising 50 years ago as a group of folks trying to assert that they deserve to be alive and deserve to have dignity and respect. This kind of violence against our community is present here already. These words do have power, they have meaning. We just had a massacre of 49 people at the Pulse nightclub in Orlando three years ago.
Field also referenced the 2008 shooting at the Tennessee Valley Unitarian Universalist Church, in which the gunman said he attacked the church because he believed it was too liberal and for its acceptance of the LGBTQ community. Two people were killed and seven were injured. The shooter is serving life in prison.