AN Edinburgh Council member has angered the Catholic Church by insisting that religious representatives should no longer have a say in the way education is dealt with in the city.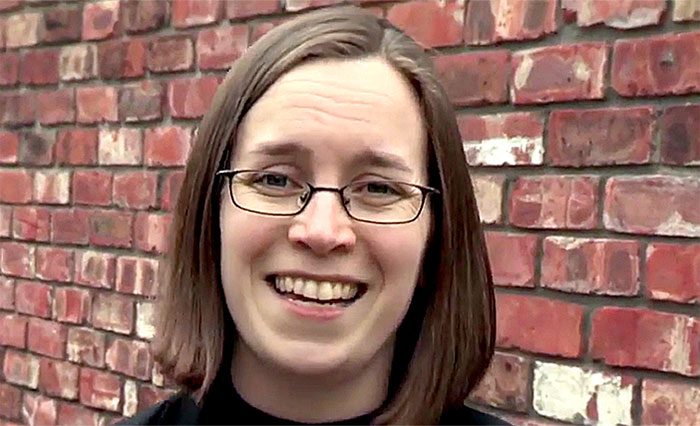 Mary Campbell, above, a Green Party member, is reported here as saying:
It's 2019. It's no longer appropriate for religious representatives to have special status on the education committee, although they will still be able to take part in debate, just as parents can currently do and I hope pupils will be able to do.
Edinburgh City Council's education committee is currently made up of eleven councillors, three religious representatives and one parent.
The Scottish Green Party's proposal means the council might scrap the religious roles and add in more parents and a pupil representative.
The plan is supported by the Liberal Democrats. The Conservatives and other parties also agreed with the plan but want to wait to assess how similar plans at councils in Perth and Kinross are faring.
Campbell, said:
I believe that, in making decisions which affect schools and nurseries, the council needs to hear much more from the people directly affected: that is, parents and, above all, young people. That is why I have proposed to boost the parent and pupil voice on the council's education committee, and at the same time, ending the right of church representatives to vote on school matters.

It is about rebalancing influence for the 21st century and taking the same step as at least three other councils. Pupils and parents need to be at the heart of education decisions.
But one Catholic priest from the Archdiocese of St Andrews and Edinburgh, Msgr. Anthony Duffy, wrote to the council saying the plan endangers:
The very harmonious and positive relationship which has existed for many years between the council and the church. There have been no formal discussions regarding this matter – only a very informal meeting and definitely not an official response.
He added:
I believe that this motion being presented endangers this ideal and will damage the very positive, harmonious relationship of Church and State at every level. The church hopes that the views of people of faith continue to be important to members of Edinburgh City Council.

When making a decision on this matter we would ask that councillors note that almost 20% of the school estate and pupil population of Edinburgh City Council is within their Catholic schools, chosen by members of the electorate, who are from all faiths and none.
Campbell retorted:
It appears that the Catholic Church representative is out of touch with councillors. In 21st century Scotland it's time to give parents and pupils at least the same status as churches.