A GOLF club is at the centre of a row on the Isle of Lewis, a bastion of sabbatarianism where, until relatively recently, riding a bicycle on a Sunday – even to church – would provoke horror.
Since those days, Lewis, despite the best efforts of the Free Presbyterian Church and nutty outfits like the Lord's Day Observation Society, has experienced a tiny measure of modernisation – like allowing a gas station to open on Sundays.
But this loosening of the rule does not extend to playing golf on the sabbath.
According to the BBC, an organisation called The Stornoway Trust, which owns the land on which Stornoway Golf Club has operated since 1890, has threatened to terminate the club's lease if it opens on the sabbath.
The row was sparked when the club's members unanimously gave their support to calls to allow golf to be played seven days a week.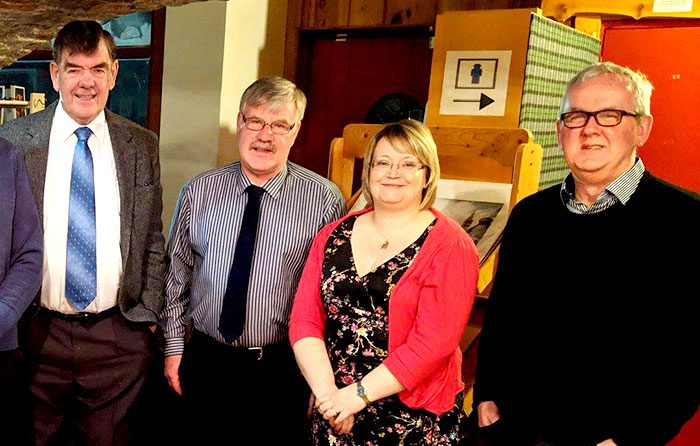 Iain MacIver, who has the role of "factor" for the trust, said:
This matter has been ongoing for some time and it needs to be resolved. At the moment our agreement goes from year to year, but the trustees felt this is unacceptable.

We have given them [the club] until the end of the year to agree to the lease or we will have to seek alternative arrangements for the use of the land.
Eight years ago, the club won a legal fight to secure a drinks licence to sell alcohol on Sundays.
Lewis is no stranger to sabbath rows. In 2017 a businesswoman was asked to close her shop on Sundays to:
Protect the traditional custom of honouring the Sabbath.
Tweed Tastic proprietor Leona Rawlinson was sent an unsolicited Bible, accompanied by a letter sent from Dan MacPhail, Secretary of Day One/Lord's Day Observance Society.
The letter said:
The purpose of our letter is certainly not to intimidate you into closing on Sunday … nor are we aware of any organized campaign in relation to this matter. However, it is a sincere and humble request that you consider closing the shop on the Lord's Day.
The letter continued:
We are concerned for the spiritual and eternal as well as temporal consequences of such actions of Sunday opening and do not believe that lasting blessing or profit will follow. Indeed, we are aware of many Christians expressing disappointment that such an interesting shop as Tweed Tastic is trading on Sundays and that solely because of this they are refusing to give of their patronage.
Leona Rawlinson's decision to open her shop on Sundays was backed by the National Secular Society (NSS), which also supported calls for a leisure centre on Lewis to be open on Sundays.
In a statement, the NSS said Ms Rawlinson was:
Simply serving the general public and doing nothing wrong.
Offering advice to visitors to Lewis this site says:
Sundays are a very special day on both the Isle of Lewis and Harris, in that virtually all commercial activity ceases and a large proportion of the population attends church.

The visitor can find the restrictions on Sunday hard to adjust to, particularly if not a churchgoer. There's no reason for Sundays to have an adverse effect on your holiday if you plan ahead by following some of the points below:

At the time of writing, the only place to buy fuel on a Sunday is at Engebret's Garage in Stornoway. (Close to the Council buildings and on the road leading to the airport).

A limited ferry service now operates on a Sunday between North Uist and Harris (Air services also operate)

As of 20th July 2009, there is a Sunday ferry service between Ullapool and Stornoway.

Some bed and breakfasts do not take visitors on a Sunday and so care must be taken to ask the right questions when booking.

Most toilets in public parks are closed, or, in some cases the parks themselves. (Toilet in centre of Stornoway open).

Sports activities, museums and swimming pools are closed.