UPDATE (JUNE 31):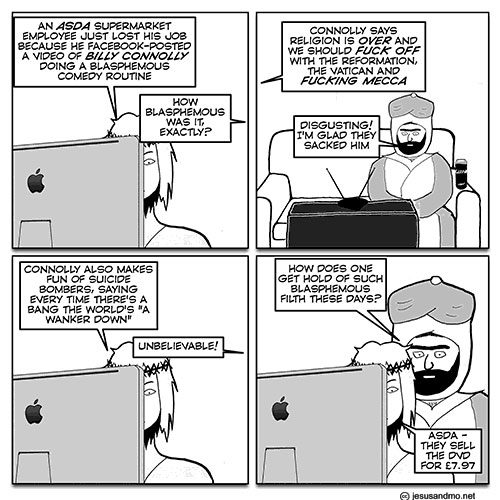 SCOTTISH comedian Billy Connolly has made many jokes about religious during a career spanning decades – but chain store Asda saw nothing funny in a Connolly post shared on Facebook by one of its employees.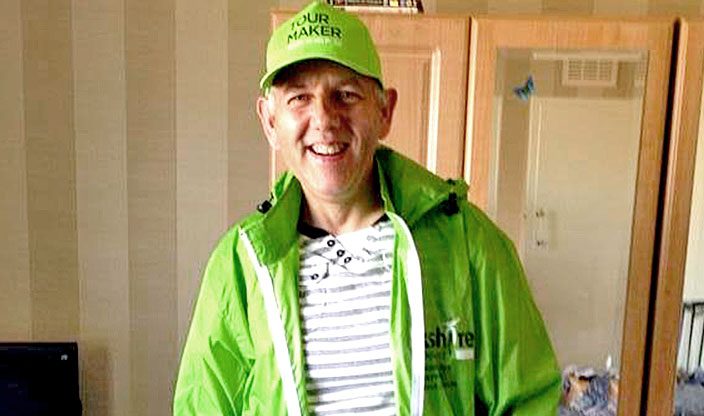 So they sacked Brian Leach, above, a "meeter and greeter" at its branch in Dewsbury, West Yorkshire.
Since Leach announced his firing on his Facebook page dozens of people have expressed outrage over the way he was treated.
One woman said:
Look to see if there's a way to contact Billy Connolly, get him on board. I'm sure he would be horrified to find someone had been sacked for sharing his comedy. Get some publicity about this.
On June 19 Leach wrote:
Unfortunately, I have today been dismissed from Asda. Some of my colleagues took offence to the Billy Connelly, (sic), thoughts on religion, that I posted early May.

It's been a pleasure working with my friends and serving the public of Dewsbury and I will miss my regular customers x.
Leach, who says he is disabled, followed up by saying:
Feeling lost today. I would be getting prepared for my busy Sunday afternoon shift. 12 – 4.15 oh well I've got to get past this feeling.
An Asda spokesman said:
We would never comment on individual circumstances. However we do not tolerate any form of discrimination from colleagues or customers and take such behaviour extremely seriously.
This is what to expect when you get Connolly on the subject of religion:
Hat tip: BarrieJohn