THE first gay Government minister In Israel's history, Amir Ohana, joined around 15,000 participants in Jerusalem's 18th gay Pride event last week  – and got roundly booed.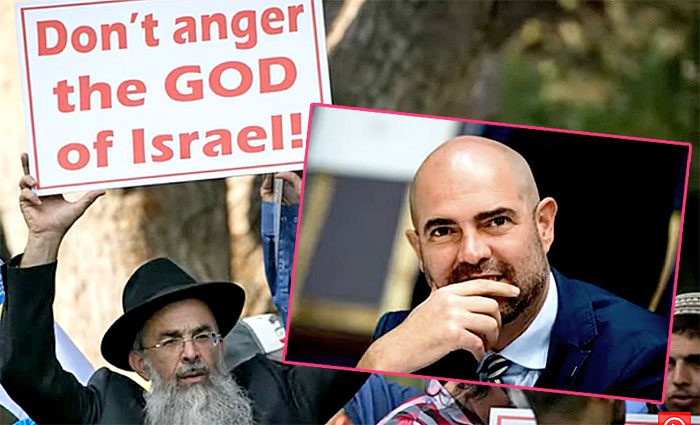 The reason is that Justice Minister Ohana, inset above, is regarded as a right-winger, a loyal supporter of dodgy Prime Minister Benjamin Netanyahu and a man who has done little to advance gay rights in the country. Some shouted "Shame, Shame" and  "What have you done for our community?" at the new minister.
His presence no doubt also annoyed Orthodox Jews and and far right-fanatics who turned out in force to oppose the parade, and reportedly set fire to rainbow flags. This prompted Jerusalem's Mayor to say that for every flag burned ten would replace it.
Ahead of the Pride event the city's chief rabbi, Aryeh Stern, sent a formal letter to Mayor Moshe Lion asking him to prevent LGBT flags from being put up because they would  "mar the city."
Unfortunately, I have to address the painful topic of the 'parade' about to be held next week. I know that by law the mayor doesn't have the authority to prevent the parade and therefore I ask you to at least give an order not to hang the flags, which mar the city.
There were least 2,600 police officers deployed to secure the march,almost 100 more than last year.
The police in Jerusalem said at least 49 people had been detained before and during the parade, including a man carrying a knife who was arrested by undercover police officers just hours before the event was due to get underway.
The police said the suspect refused to identify himself and was taken for further questioning.
In 2015, 16-year-old Shira Banki, was critically injured and later died from her wounds after being stabbed during Gay Pride parade in the city by a Yishai Shlissel, a Haredi man who served a 10-year prison sentence for stabbing three marchers at the same event ten years prior.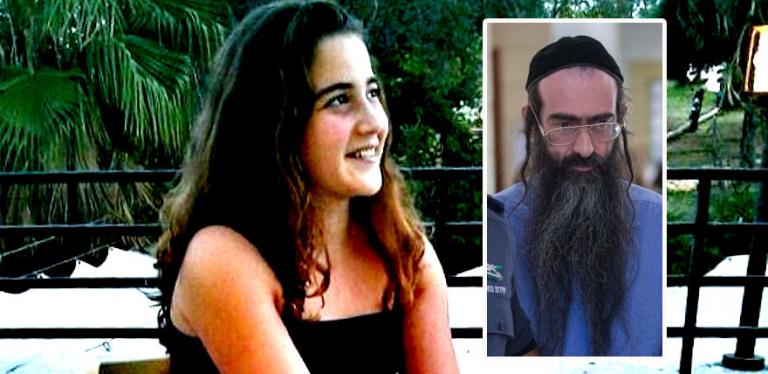 Shira Banki's parents at the march in Jerusalem. Her father, Uri, said:
It has been almost four years and Shira would've been 20 years old by now … We – family and friends – are marching in her memory in order to encourage tolerance in Israeli society.
A day after the parade
a man was detained
after he was videoed throwing away the flowers placed at a memorial set up at the Pride event to honour Shira's memory.
A demonstration by some 40 activists from Lehava – an extreme-right anti-assimilation group – took place not far from the location of the Pride Parade. The activists held banners condemning the LGBTQ community that read "It's not pride, it's an abomination."
Said Ben-Zion Gopstein, founder and director of Lehava:
We are here to protest against anyone who tries to make Jerusalem an unholy city.
Gopstein also attacked Moshe Lion for ordering the municipality to take down posters put up on a Jerusalem hotel by Hazon – a right-wing Israeli organisation –  objecting to same-sex marriage,The posters read, "A father + a mother = a family: The courage to be normal."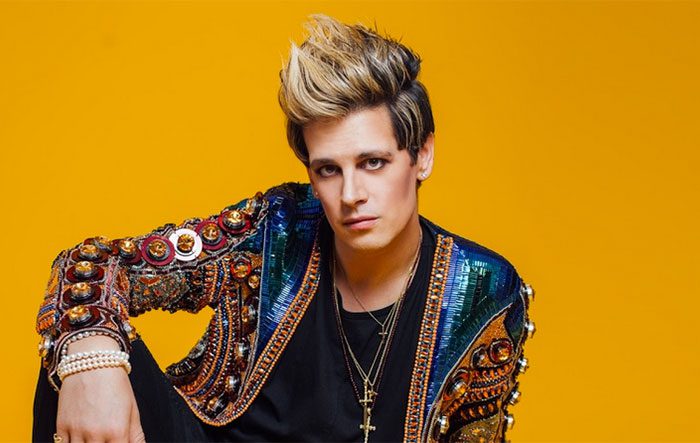 Meanwhile in Boston, a "Straight Pride" parade was due to start at 1 pm today (local time), and be streamed live on YouTube, with gay ultra right-wing fanatic Milo Yiannopoulos, above, leading the event as its "grand marshall".
But something appears to have gone wrong. This message has been posted on YouTube by Sam Racioppi​:
The organizers of Super Happy Fun America are unable to get in touch with Milo via phone. We are concerned as this is unlike him. Hope he's okay … I know people are concerned and I promise we will issue a statement once we find out what happened.

At the last count, there were 434 people, myself included, waiting to watch the parade.