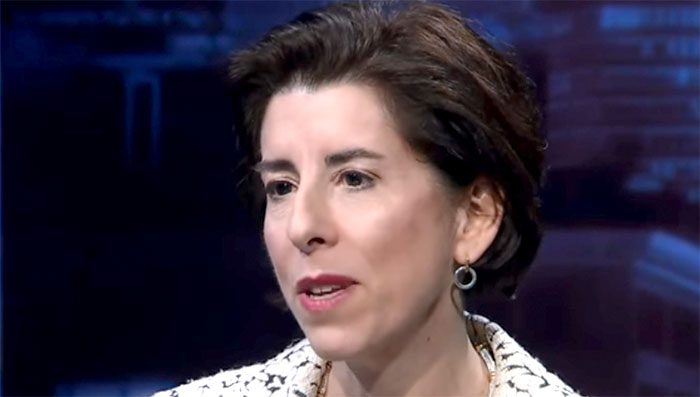 FOLLOWING our report yesterday about the global backlash against a Rhode Island bishop who warned about the grave dangers Pride events pose to children, I learned today that the Democratic Governor of the state, Gina Raimondo, above, has weighed into row – and a priest has pleaded with members of the LGBT community not to abandon the Catholic Church.
Raimondo described Bishop Thomas Tobin's comments  as "very unfortunate" and said she stands with the LGBT community. She added that Pride Month events are "an expression of equality, love and tolerance."
She doesn't think the bishop meant to hurt anyone, but his comments "made a lot of people feel unsafe, unwanted and unloved."
Meanwhile the Rev Edward L Pieroni has begged gay and lesbian parishioners not to leave the church, saying:
A lot of people have hung in there, but it's like, 'one more slap and we are done.' I am here to beg you – and I will get on my hands and knees and beg you – not to leave.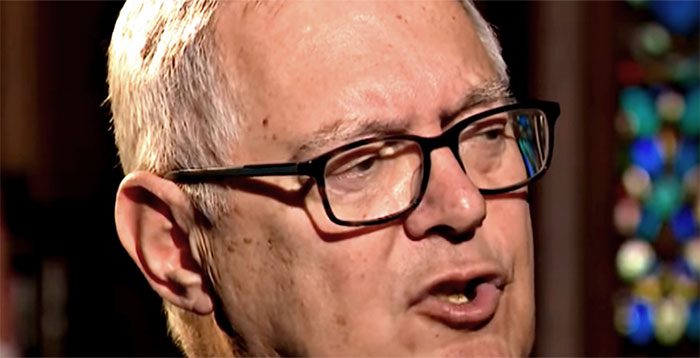 Tobin, above, warned Catholics in a tweet last week not to support Pride events because:
They promote a culture and encourage activities that are contrary to Catholic faith and morals. They are especially harmful for children.
There was an immediate backlash. More than 80,000 people responded by Monday morning. Some supported the bishop but the majority reportedly reacted with anger.
Not mentioned in any of the reports I read about Tobin's hateful tweet was the fact that, in 2018, he found himself enmeshed in a major clerical child abuse scandal – and sparked fury when he used Twitter to make this outrageously insensitive remark:
Despite the egregious offenses of a few, and despite the faults and sins we all have, I've very proud of my brother bishops and I admire and applaud the great work they do every day for Christ and His Church.
Writing for the New Boston Post, Kevin Thomas said:
When the Church appears serene about evil actions of its own clergy, it insults the victims, deflates the congregations, and, I assume, undermines most of the clerics that are truly holy.
These words support the many who pointed out, following Tobin's latest tweet, that children are infinitely more likely to be endangered by priests than they are by being exposed to LGBT Pride events.
The row in Maine coincides with news that the US Catholic Church had spent $10.6 million on lobbyists to prevent victims of clerical sex abuse from suing for damages.