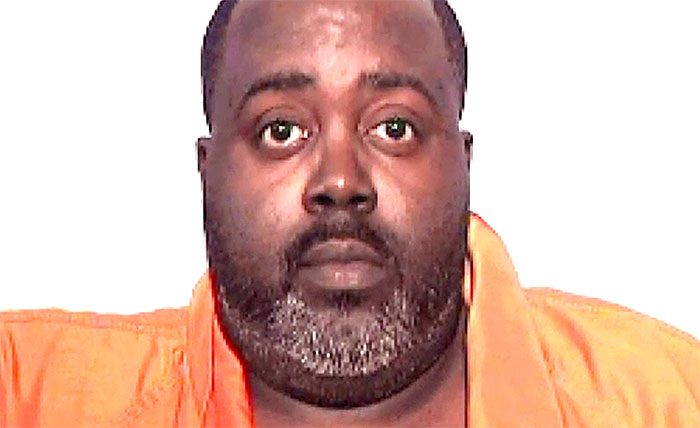 NOT only did Ohio Anthony Haynes, above, groom a girl aged 14 for sex, he shared her with two other pastors.
The predatory ex-pastor – who lead the Greater Life Christian Center in Toledo, Ohio – begged for mercy when he was sentenced this week to life imprisonment.
According to this report, Haynes told US District Judge Bernard Friedman:
I don't deserve life. I don't deserve life.
Haynes, 40, was arrested and hit with federal sex trafficking charges in 2017 along with Pastor Kenneth Butler, 39, of Kingdom Encounter Family Worship Center and the Rev Cordell Jenkins, 48, who once led Abundant Life Ministries.
Court documents indicated that Jenkins and Haynes began sexually assaulting the juvenile in 2014. The victim was allegedly 14 when the assaults began while in Haynes' custody. Some of the assaults allegedly took placed at the Greater Life Christian Center
The victim testified against Haynes in court, saying that he had manipulated her and took advantage of her troubled childhood.
She said she was afraid to say anything for three years because she didn't think anyone would believe her due to Haynes' position as a pastor.
I just let it happen.
She also explained how she came to know Cordell Jenkins and and Kenneth Butler. Jenkins, who pleaded guilty to a nearly three-year sex-trafficking ring that involved the girl was also given a life sentence.
Butler was sentenced to 17 years  and six months after taking a plea deal. He faced up to life in prison.
Both pastors were sentenced in May.
Haynes's wife Alisa and step-daughter Alexis Fortune have also been charged with tempering with a witness, victim or informant.
They each face a maximum sentence of 30 years on the charge and will appear in court for a pretrial hearing on Thursday.
Jenkins' ex-wife Laura Lloyd Jenkins was also sentenced to 21 months in prison with two years supervised release for her involvement in the case.
She confessed to making false statements when the FBI questioned her about the case.
Laura Jenkins was served as Lucas County administrator until she was placed on leave and later fired.