IN a rare decision, a Church of England Consistory Court judge agreed that a 'fundamental mistake' had been made when an atheist was buried in consecrated ground at a church cemetery.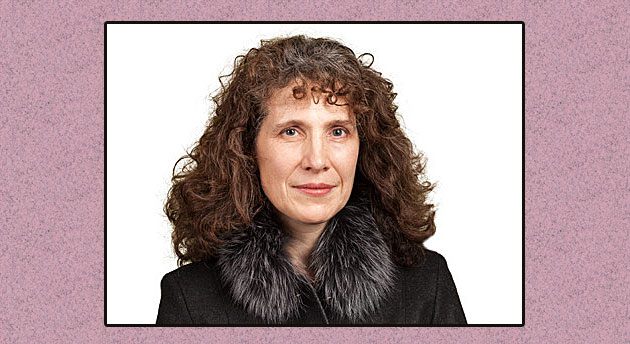 Morag Ellis QC, above, Deputy Chancellor of the Diocese of Southwark, ruled that the remains of Gwendolen Patricia Crow could be exhumed and then cremated after she learned that the dead woman and her family were committed atheists.
Crow, 58, was killed in a road accident on January 10, 2000. She'd hit some black ice, ended up in a ditch, and while she was waiting for help to arrive, was hit by another car. She died later in hospital and was buried ten days later.
However, unbeknownst to her family at the time, she was buried in consecrated ground at a Surrey church yard.
The court seldom approves exhumations but did so in this case which Ellis described as "tragic, remarkable and extraordinary." She agreed to allow the exhumation so that the family could have the remains cremated and scattered elsewhere. Crow was a keen gardener and her family want her ashes to be scattered in a garden.
The judge said that when Crow was killed her family were "traumatised" and in such shock that a family friend, Simon Ebsory, who was a practicing Christian, arranged the funeral for them:
With the very best of intentions.
However, not realising that Mrs Crow and her family were all committed atheists, the family friend arranged for her to be buried in St Nicholas Church churchyard at Charlwood near Crawley, Surrey.
The plea to have her exhumed was headed by Crow's daughter, Rebecca and backed by Crow's widower, William Crow, 60, and her other daughters Justine, Tiffany and Gemma. The family argued:
We do not regard this as a suitable place to honour the memory of this woman.
Judge Ellis heard that Rebecca Crow's parents were:
Convinced atheists and the girls had all been deliberately brought up in that stance.
It was only relatively recently that the views of the family, who moved to Suffolk soon after Crow's death, became known, along with their worries about visiting and caring for the grave.
In her plea for exhumation, the daughter wrote :
Our mother did not refer to herself as a Christian (neither does our father) and was not a churchgoer or observer of Christian ceremony of any kind and we were not brought up as Church-going Christians and it was therefore some surprise to us that she would be buried in a churchyard and most particularly in consecrated ground.
She said that her grave in a "very shaded dank and damp area of the cemetery" is:
Particularly upsetting. We do not regard this as a suitable place to honour the memory of this woman and we wish therefore to take steps to rectify an unhappy situation in a dignified and respectful manner.
In granting the family's wishes the judge said :
The facts of this case are tragic and remarkable. Whilst not a 'mistake' case of the sort which the Courts have sometimes considered, such as burial in consecrated as opposed to un-consecrated ground as a result of administrative error, I am persuaded that there was a fundamental mistake of intention in this case.

For a family of conscientious atheists, Christian burial was not the right choice. The daughters have tried very hard to honour and make sense of their mother's memory through the medium of her grave, but they reached a point whereby the thing which should provide some solace was doing the opposite.
When Mrs Crow died, she was on her way to help out at her daughter Justine's bookshop. Justine was pregnant at the time and gave birth the day after the accident.