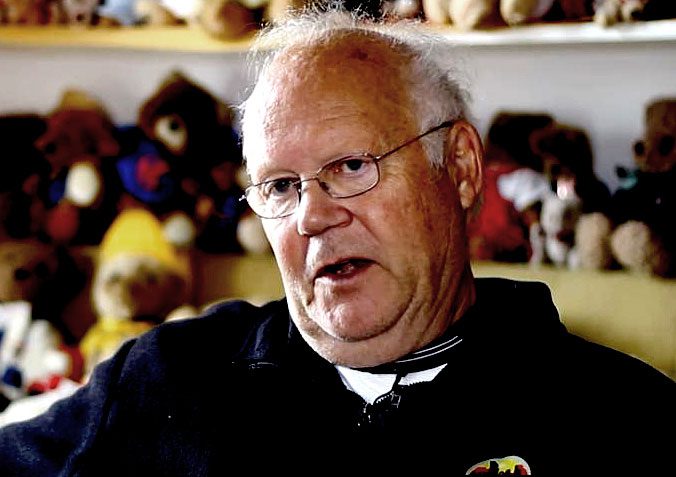 Ulrich Zurkuhlen, above, a retired Roman Catholic priest in Germany, faced a 'screaming mob' after he urged parishioners to forgive paedophile priests.
The incident, according to this report, happened at the Holy Spirit Church of Münster in northwest Germany on Sunday.
About 70 parishioners stormed out out of the church after realising what exactly the 79-year priest was encouraging them to do.
He reportedly used examples from the Bible to insist that paedophile priests deserve forgiveness too.
Members of the congregation – some of whom were apparently victims of clerical abuse themselves – began arguing with Zurkuhlen while he was holding forth. The situation escalated quickly, which led to a crowd of angry parishioners walking out.
During an interview with Kirche-und-Leben (Church and Life), a news site for the Diocese of Münster, Zurkuhlen described the parishioners as a "screaming mob."
He bemoaned the fact that he wasn't able to finish the sermon and get across his point.
He complained about bishops referring to predator priests as "criminals", even if the men were otherwise good at their jobs.
Nobody is just profoundly evil. Goodness and guilt are often combined with each other or stand side by side without touching.
He added that the congregation's reaction was a "real shock."
The Rev Stefan Rau, the congregation's lead pastor, told Kirche-und-Leben that he regrets Zurkuhlen's comments – and the Bishop of Münster, Felix Genn, has reportedly told Zurkuhlen to shut the hell up.
Rau said he believes forgiveness isn't the duty of abuse victims.
I always try to give my colleagues in the pastoral team encouragement. But this was not possible this time.
Last September, a report commissioned by the German Bishops Conference concluded that at least 3,677 minors were abused by 1,670 Catholic clerics between 1946 and 2014. More than half of the victims were age 13 or younger.
Then, at the beginning of 2019, a German cardinal claimed the Catholic Church was not responsible for sexual abuse by its clerics, and instead sought to pin the blame on homosexuality.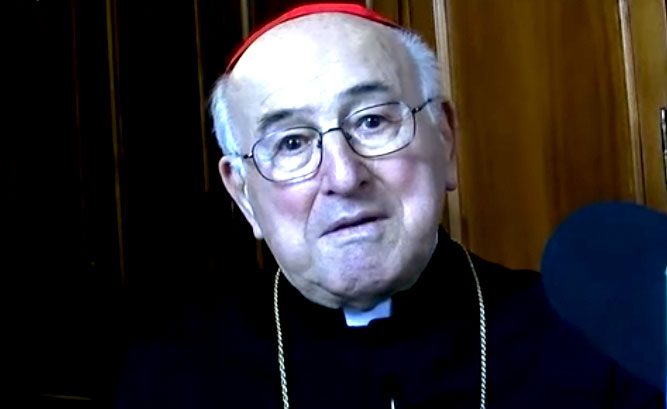 Cardinal Walter Brandmüller, above, said:
What has happened in the church is no different from what is happening in society as a whole. The real scandal is that the Catholic Church hasn't distinguished itself from the rest of society.
Brandmüller, 90, claimed that only a "vanishingly small number" of clergy had committed abuses. He said the real problem was homosexuality and claimed it is "statistically proven" that there is a link between homosexuality and abuse.
Society forgets or covers up the fact that 80 percent of cases of sexual assault in the Church involved male youths not children.