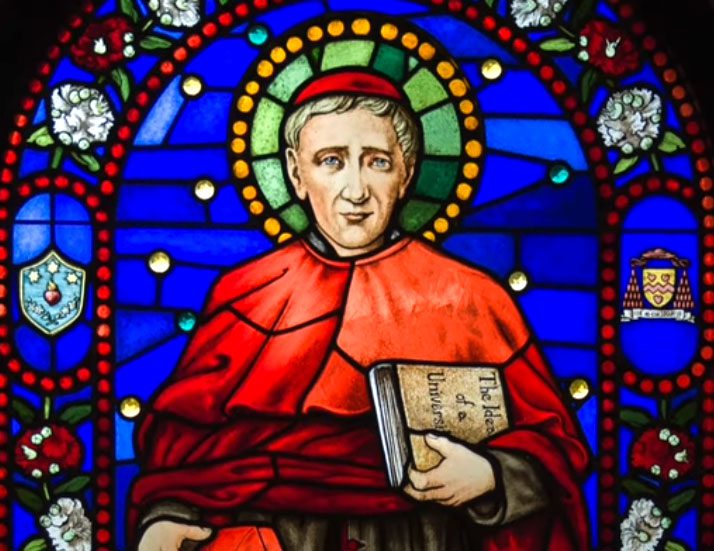 FOLLOWING on from my recent feature about Catholic saints comes the 'wondrous news' that Blessed John Henry Newman is to be canonised on October 13.
A report in The Irish Catholic bangs on at great length about Newman's virtues and intellect, but makes no mention of the fact that the 19th-century founder of Newman University Church in Dublin was, in all likelihood, a gay man who lived with his beloved companion Ambrose St John for 32 years – and was even buried with his lifelong friend.
Fr Bill Dailey CSC said:
It's wondrous news for everyone associated with Newman University Church and the Notre Dame-Newman Centre for Faith & Reason that Blessed John Henry Cardinal Newman will be canonised this October.
Fr Dailey expressed the hope that Newman's University Church on Dublin's St Stephen's Green would become a place of pilgrimage for those inspired by the legacy of the English cleric, who between 1854 and 1858 served as the original rector of the Catholic University, the forerunner of University College Dublin.
So many here in Ireland have been touched by his preaching and teaching … It's an occasion of joy and gratitude to know that we are praying and working in a place built by a person of such sanctity who is now to be recognised as a saint. It gives us hope that the beautiful church that stands as a beacon of his legacy here on St Stephen's Green will more than ever serve as a place of pilgrimage and long endure as a place of worship, of inquiry after the truth, and of communion with God and neighbour.
The canonisation was made possible following a "medically inexplicable healing" in 2013 of a pregnant woman with life-threatening complications.
Questions about Newman's sexuality became widely publicised in 2015. When it became clear that Newman was on the path to sainthood, the Catholic Church ordered the cardinal's body to be exhumed and moved to a grander resting place in Birmingham Oratory church.
The Rev James Martin, a Jesuit priest and author of My Life with the Saints said:
It's not unreasonable to think he might have been homosexual. His letters and his comments on the death of one of his close friends are quite provocative … It is church teaching that a gay person can be holy, and a gay person can be a saint. And it's only a matter of time before the church recognisaes one publicly.
When St John died in 1875, Newman was devastated.He wrote:
I have always thought no bereavement was equal to that of a husband's or a wife's, but I feel it difficult to believe that anyone's sorrow can be greater than mine.
Just before his own death, Newman made a strongly worded request – not once but three times – that he be buried in the same grave with his lifelong friend.
John Cornwell wrote a book about the Newman entitled Newman's Unquiet Grave: The Reluctant Saint. This is the Amazon blurb:

John Henry Newman was the most eminent English-speaking Christian thinker and writer of the past two hundred years. James Joyce hailed him the 'greatest' prose stylist of the Victorian age. A problematic campaign to canonise Newman started fifty years ago.
After many delays John Paul II declared him a 'Venerable'. Then Pope Benedict XVI, a keen student of Newman s works, pressed for his beatification. But was Newman a 'Saint'?
In Newman's Unquiet Grave John Cornwell (author of A Thief in the Night and Hitler s Pope) tells the story of the chequered attempts to establish Newman's sanctity against the background of major developments within Catholicism. His life was marked by personal feuds, self-absorption, accusations of professional and artistic narcissism, hypochondria, and same-sex friendships that at times bordered on the apparent homo-erotic.
John Cornwell investigates the process of Newman's elevation to sainthood to present a highly original and controversial new portrait of the great man's life and genius for a new generation of religious and non-religious readers alike.
Why was Newman's body exhumed?
Cornwell says the church sometimes relocates bodies so they're more accessible. But Martin, like many others, wondered whether there was another motive.
Certainly the idea of pilgrims coming to the grave and seeing John Henry Newman on the tombstone and above him, Ambrose St John, was certain to raise eyebrows. That is especially true now, when the Vatican has ordered that gay men cannot enter the priesthood.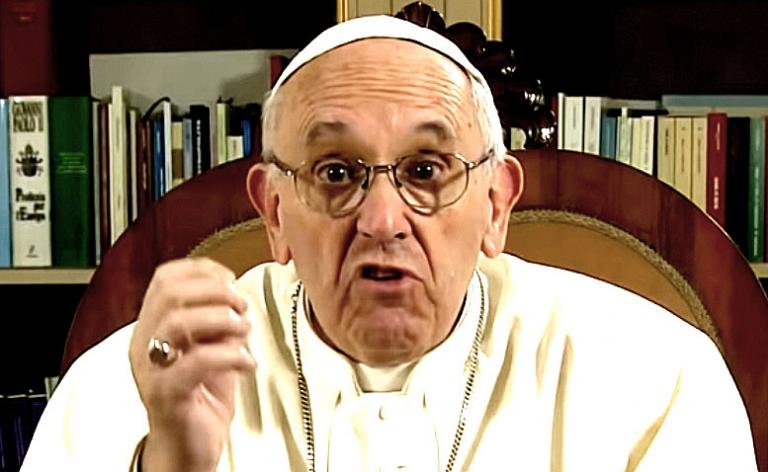 In 2018 the Guardian reported that Pope Francis was "concerned" about what he describes as the "serious issue" of homosexuality, saying in an interview that being gay is a "fashion" to which the clergy is susceptible.
The pontiff said with regards to would-be priests:
The issue of homosexuality is a very serious issue that must be adequately discerned from the beginning with the candidates. In our societies it even seems that homosexuality is fashionable and that mentality, in some way, also influences the life of the church.