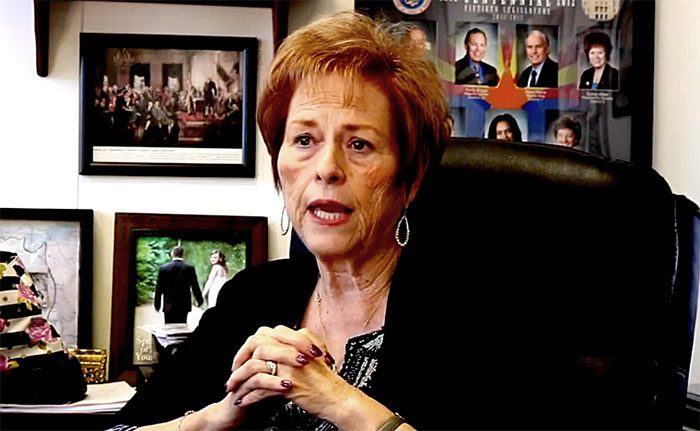 A couple of things to note about State Senator Sylvia Allen, who represents Snowflake, Arizona: She is a biblical literalist who believes the world is just 6,000 old – and in 2015 she was 'vilified' for suggesting that church attendance on Sundays should be made mandatory for all Americans.
I'm not sure that "vilified" was the right word used in the The Christian Post. "Ridiculed" would be nearer the mark, as this headline indicates.

Beneath the it, in an op-ed, E J Montini wrote:
Our Father who art in heaven … could you take a moment out of your busy schedule and come down here, please? We need You to explain a few things to Arizona state State Sen. Sylvia Allen.

(I know. You're shaking your head, aren't you? This might be too daunting a task even for YOU.) …

Anyway, Big Guy, they were debating a gun bill at a legislative committee meeting at the State Capitol this week so, naturally, Allen brought up religion. (In Arizona, complete lack of logic is natural. But, you know that, too) …

Allen said, 'Probably we should be debating a bill requiring every American to attend a church of their choice on Sunday to see if we can get back to having a moral rebirth,' adding 'that would never be allowed. I believe what's happening to our country is that there's a moral erosion of the soul of America …'

Allen later told the Arizona Capitol Times that she wished things were more like they were in the 1950s.

(Again, I know what you're thinking: Civil rights problems. Women's rights problems. Voting rights problems. Segregated schools.) …

'People prayed, people went to church. I remember on Sundays the stores were closed. The biggest thing is religion was kicked out of our public places, out of our schools.

I'm not sure that even a Supreme Being such as yourself could get through to the lesser beings in the Arizona Legislature, but perhaps You could take a moment and explain to them the Constitutional reason for a separation between church and state. And perhaps explain as well that religion and morality are not something that comes from public schools, but from our faiths, our families and, ultimately, ourselves.

I'm not one for mixing religious faith with newspaper work, but I say this with both exasperation and solicitation: God help us.
Well, Allen – a Mormon – has been grabbing more headlines this weekend for a recent speech she gave about immigration at a Republican event. In it she expressed concern that the US is "going to look like South American countries very quickly" and warned that new immigrants will not be able to "assimilate" at the rate that they are arriving.
During a rambling, 25-minute speech peppered with religious and autobiographical references, Allen expressed a worldview that the founding principles of the United States are under attack by feminists, secularists, and immigrants.
Allen's discussion of assimilation occurred near the end of her speech, following a reference to James Johnson, a business professor at the University of North Carolina who studies demographics.
Another thing that Dr. Johnson talked about is the 'Browning of America'. That America is fast becoming … we're going to look like South American countries very quickly.
She then launched an attack on feminism. What's really hurting society, Allen said, is the decline of the patriarchy.
She cited research by Johnson showing that women are enrolling in college at greater rates than men, and that men accounted for most of the job loss during the 2008 recession.
We have been taught in our society that the patriarchal order is horrible and awful for children, going after our families and destroying our families. That is the basis of our foundation of society. You destroy the family, you destroy the society. And we are working overtime to destroy our society. Our boys are struggling to know how to be men. This feminist movement is not doing favors for us, at all.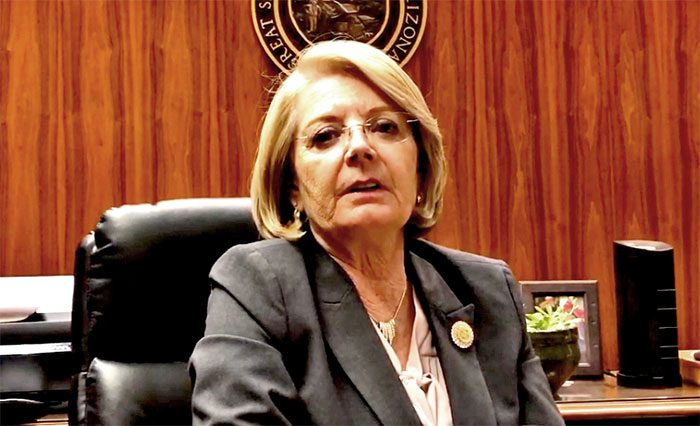 Several groups have condemned Allen's remarks. ProgressNow Arizona announced a petition Friday to call on Senate President Karen Fann, R-Prescott, above, to remove Allen as Chair of the Arizona Senate's Committee on Education.
The feeble-minded Allen heads a committee on education?
Arizona, once referred to as "the meth lab of democracy" must be in worse shape than we thought.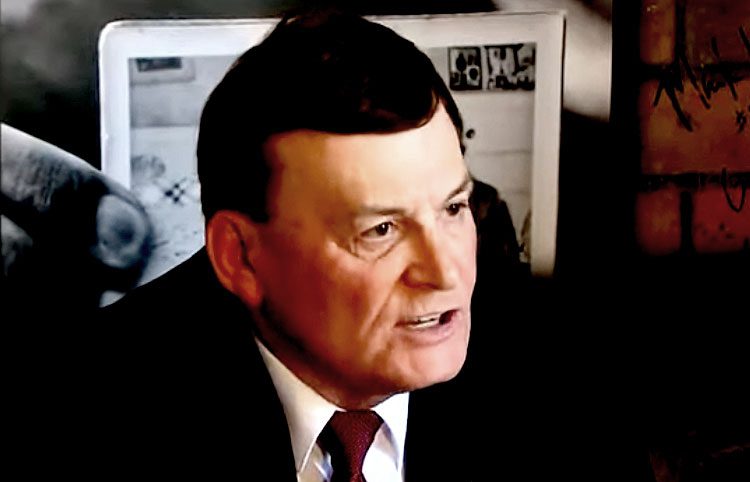 A statement from the Arizona Democratic Legislative Campaign Committee compared the comments to those of former Arizona Representative David Stringer, above. In June 2018, Stringer said there "there aren't enough white kids to go around" in America and called immigration "an existential threat."
Stringer, a Prescott Republican, faced bipartisan calls for his resignation, but remained in office. He later resigned from the House, after leaders learned that he was arrested decades earlier on suspicion of paying young boys $10.00 a piece for sex in Baltimore. In 1983 he was sentenced to five years of probation for kiddie porn, and ordered to seek treatment at a well-known clinic for people with sexual disorders.
A charter school owner, Allen was first elected to the Arizona State Senate about a decade ago, representing District 5 from 2008 to 2012. She joined the Legislature again in 2014 as a District 6 senator and has twice won re-election.