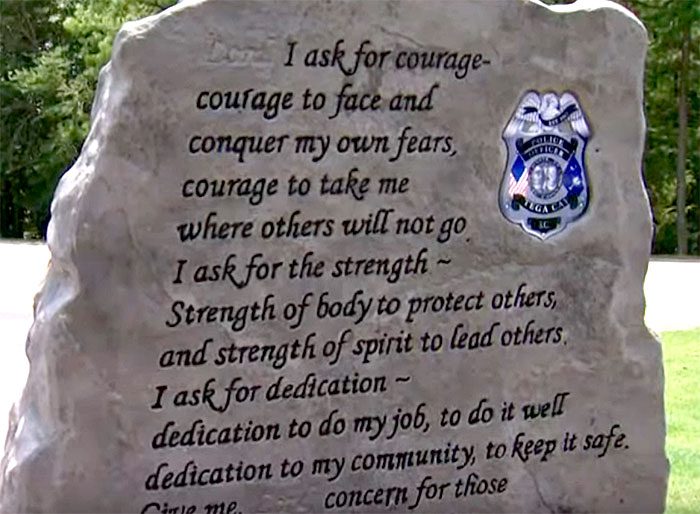 IT'S anyone's guess what the fate will be of a police memorial recently erected, then doctored, then removed, from Tega Cay, South Carolina.
When local authorities were warned by a church-goer, and not an atheist, that religious references on the memorial – gifted to the Police Department by Tega Cay Women's Club – appeared to breach church/state separation rules, an amateurish attempt was made to white out the word "Lord".
Christians, naturally, were furious, and amidst an escalating row, it was decided that the memorial should be removed and put into storage.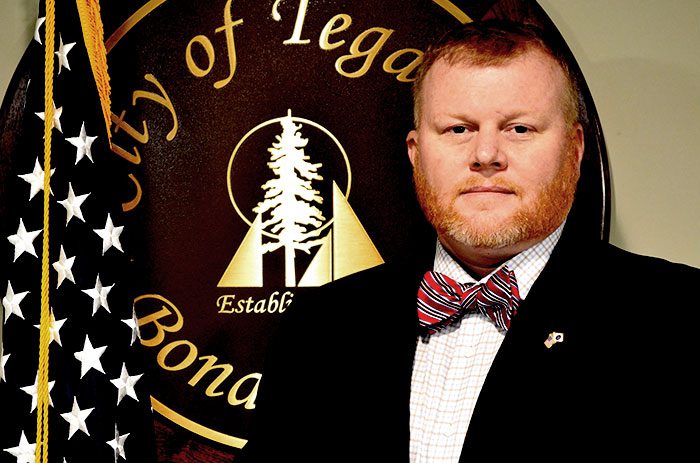 Tega Cay City Manager Charlie Funderburk told CBN News:
The word 'Lord' was completely removed from the marker, along with the Bible verse on the back. Removal of the religious references were more about trying to find a compromise between the two sides. We tried to find a common ground to stand on, but the intention was never to offend anyone.

There was polarization on both sides of the discussion. It was in everyone's best interest to remove the marker and place it in storage.

The city is reviewing the feedback they've received and will decide what is in everyone's best interest.

The fate of the monument remains to be seen. We are a community accepting of all people.
This got right up the nose of someone called Curt Hara, who wrote on the CBN News site:
'We are a community accepting of all people …' NO YOU ARE NOT!!! You are accepting of all people so long as those people are not CHRISTIANS.
City officials said the problem started with an email to the mayor from Tega Cay resident Dann Dunn, who spoke out against the monument's wording at the July 15 Tega Cay City Council meeting. Dunn told Council he wasn't offended by religious references and attends church. He said:
What I do have a problem with is religious references on government property, especially law enforcement. Public grounds and public services should remain secular and neutral for all members of the community – all members –so they should feel welcome here.
He alleged that, as it stood, the monument's religious references made the city seem exclusionary and biased.