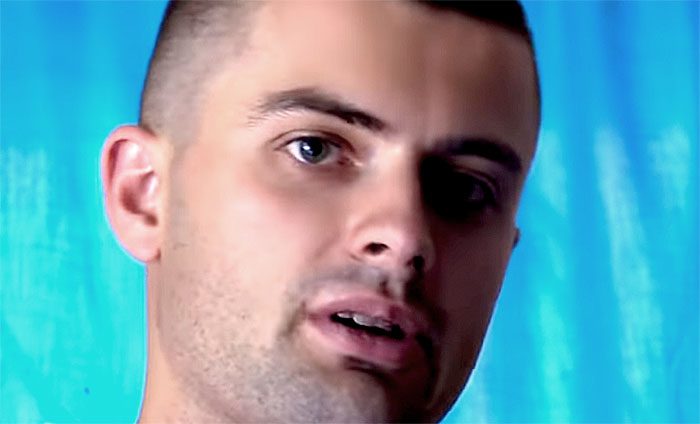 SAM Little, 25, from Arlesey in Bedfordshire, a former 'clairvoyant' and an active member of what has become known as a 'bleach cult', has been charged along with three others – one a pastor – with distributing Miracle Mineral Solution (MMS) to villagers in poor areas.
MMS, as we reported back in April of this year, is basically a dangerous bleach originally concocted by a charlatan called Jim Humble, who claims to have come from another galaxy. His mission, he claimed, is to use MMS to rid the earth of 95 percent of illnesses and diseases ranging from malaria to HIV.
Little been charged and held in remand in connection with carrying out illegal clinical trials involving MMS. His fellow defendants are Tim Tom, a pastor at Fort portal Christian fellowship, and herbalists Samuel Albert and Samula Tadeo.
Said Uganda Police spokesperson Fred Enanga.
They were charged with carrying out illegal clinical trials and supplying of impure drugs.
He added that the Ugandan men were also charged with two more counts of being in unlawful possession of a narcotic drug and also smoking a narcotic drug.
Little was arrested in May after the Guardian reported a network giving the "miracle cure" to up to 50,000 Ugandans. The three Ugandans were operating in Kabarole and Fort portal in western Uganda.
There was a delay in charging the men while the Ugandan government tested the solution to see what it contained.
Ugandan authorities said the charged individuals were part of a network under the Global Healing Christian Mission. There are other suspects who are still at large and are being hunted.
According to Ugandan police, samples of the solution were found:
To contain a dangerous toxin that [is] harmful for human consumption. We encourage those who still have the mixture to hand it over to the police or visit a registered medical facility for review of their cases.
The United States Food and Drug Administration has issued a public warning that advises anyone with MMS to:
Stop using it immediately and throw it away.
The agency said several people have reported sickness after ingesting the chemical, suffering nausea, diarrhea and potentially:
Life-threatening low blood pressure caused by dehydration.
Under the 1993 National Drug Policy and Authority Act, the men face up to 10 years in jail and a fine of five million Uganda shillings ($1,349; £1,108) if found guilty of distributing impure drugs.
They also face another 10-year jail term if convicted of unlawful possession of a narcotic drug.
Ugandan authorities said they wished to interview other people in connection with the network.
A man who has been keeping a close watch on bogus medical trials of MMS in Uganda is Myles Power, a chemist from Middlebrough in the UK who wages a relentless war against pseudoscience.
In a video posted on YouTube on June 30 this year, he revealed that:
A new series of bogus medical trials, in which desperate Ugandans were fed an industrial bleach by cultists after being told it was a 'gift from God', has been exposed, due in part to one of the organisers. Sam Little,who partially funded this new series of human experiments, gloated about what he had done online in the hopes of getting the same admiration as his counterparts.
On questioning, Sam revealed the name of the man in charge; an American pastor by the name of Robert Baldwin, who knew what he was doing was wrong, and went out of his way to hide his actions from the authorities. This is the story of how he was able to hide what he was doing for so long, and how he was able to poison so many people in such a small amount of time.
In May 2019, the Guardian reported that Baldwin had "trained" around 1,200 clerics in Uganda to distribute MMS. Each cleric is estimated to administer MMS to around 50 churchgoers. Baldwin, 52 from New Jersey, has been importing in bulk sodium chlorite and citric acid, which are the components of MMS.
Baldwin operates under "Global Healing", the ministry he founded, which uses:
The power of Almighty God … to greatly reduce the loss of life.
Baldwin offers smartphones to clerics as an incentive to spread the "miracle cure".
The Guardian contacted Baldwin, who said:
We use natural healing therapies to help people – that's something Christians do.
Baldwin hung up after the Guardian asked about the dosage of bleach being administered in Africa.
Fiona O'Leary, a campaigner against fake medicine, provided the Guardian with a purported recording of Robert Baldwin in which he said:
When you draw attention to MMS you run the risk of getting in trouble with the government or drug companies. You have to do it low key. That's why I set it up through the church … America and Europe have much stricter laws so you are not as free to treat people because it is so controlled by the [American] FDA. That's why I work in developing countries … Those people in poor countries they don't have the options that we have in the richer countries – they are much more open to receiving the blessings that God has given them.
Additionally, Baldwin allegedly said:
I don't call it 'MMS', I call it 'healing water', to protect myself … Facebook has algorithms that can recognise 'MMS'.
British former clairvoyant Sam Little, aged 25 from Arlesey in Bedfordshire, partially funded Baldwin's network. Little told the Guardian that MMS was "helping" the people of Uganda:
We've cured loads of people not just for malaria, cancer, HIV, all sorts of things.
Little said that his interest in MMS came about when a family member of his was:
Cured of cancer with MMS … I started researching online and saw more and more videos of people being cured. That's when I decided to test it myself on malaria and travelled to Africa.