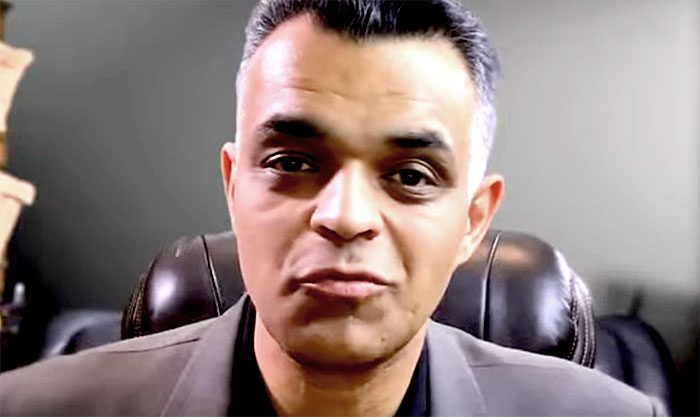 EDITOR-in-Chief  of the ultra-right wing and hysterically homophobic site, John-Henry Westen, above, is having conniptions over Apple News's decision yesterday to delete its channel – just a week after it approved it.
Apple claimed that LifeSite's channel "didn't comply with our Apple News guidelines". Specifically, they stated that LifeSite's  channel content shows intolerance towards a specific group.
No prizes for guessing what group that is.
Said Westen:
We don't yet know the reason for Apple's decision to delete our channel. However, at a time when there is growing evidence that tech juggernauts are engaging in concerted censorship against even mainstream conservative viewpoints, Apple's decision – made unilaterally, and without opportunity to appeal – is frightening.

It goes without saying that LifeSite would never promote intolerance or hatred against any group.
Well, that's a flat-out lie. If you stripped out all of LSN's hysterical reports about homosexuals and trangenders, there would very little left on its site. These headlines give a flavour of the sort of reporting it carries.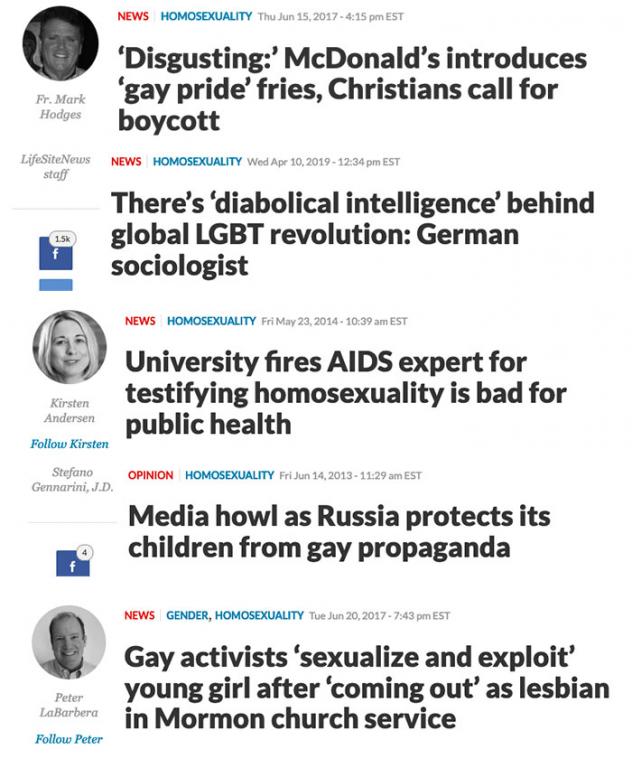 Then there's its habit of routinely and annoyingly putting quotation marks around words like gay pride and and gay marriage.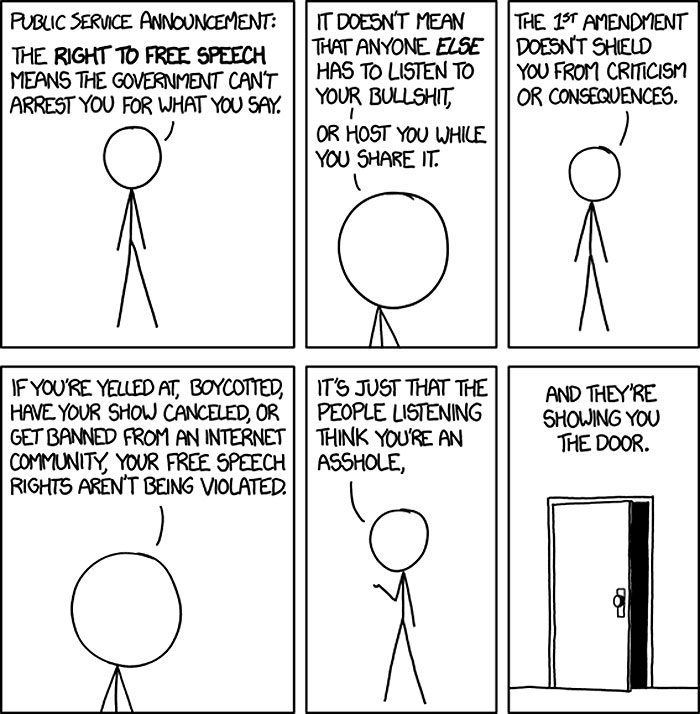 Westen wittered on:
In our current divisive political climate, even mild expressions of common conservative viewpoints are often written off as de facto hatred and intolerance. We certainly hope that this is not what Apple is doing. However, we urge our readers to contact Apple, and to respectfully demand that they reinstate LifeSite's channel.

LifeSite has reached out to Apple News for further details about their decision, which we intend to appeal.
LSN has created a petition that people can sign to express their opinions to Apple about this decision. LSN says:
We are not taking this lightly and we will not be silenced, but it takes time and resources to do so. Please consider making a monthly donation of any size to help sustain us as we combat the censorship of #BigTech.
 
Let's tell Apple and all the other Big Tech companies that we will not stand by while censorship continues.